Are you planning a trip and looking for the best places to visit in Italy? Perfect! We are here to help!
Italy is such a beautiful country and there are so many reasons why you should go to Italy!
Food is delicious. Art and culture are everywhere. Landscapes are breath-taking… Italy truly has it all.
From the beautiful Roman cities to the Renaissance towns and the impressive natural landmarks, you will discover all the most beautiful places in Italy in this article.
This will be perfect if you are looking for inspiration and discover more about this European country.
Disclosure: This post may contain affiliate links, meaning I get a commission if you decide to make a purchase through my links, at no extra cost for you!
Rome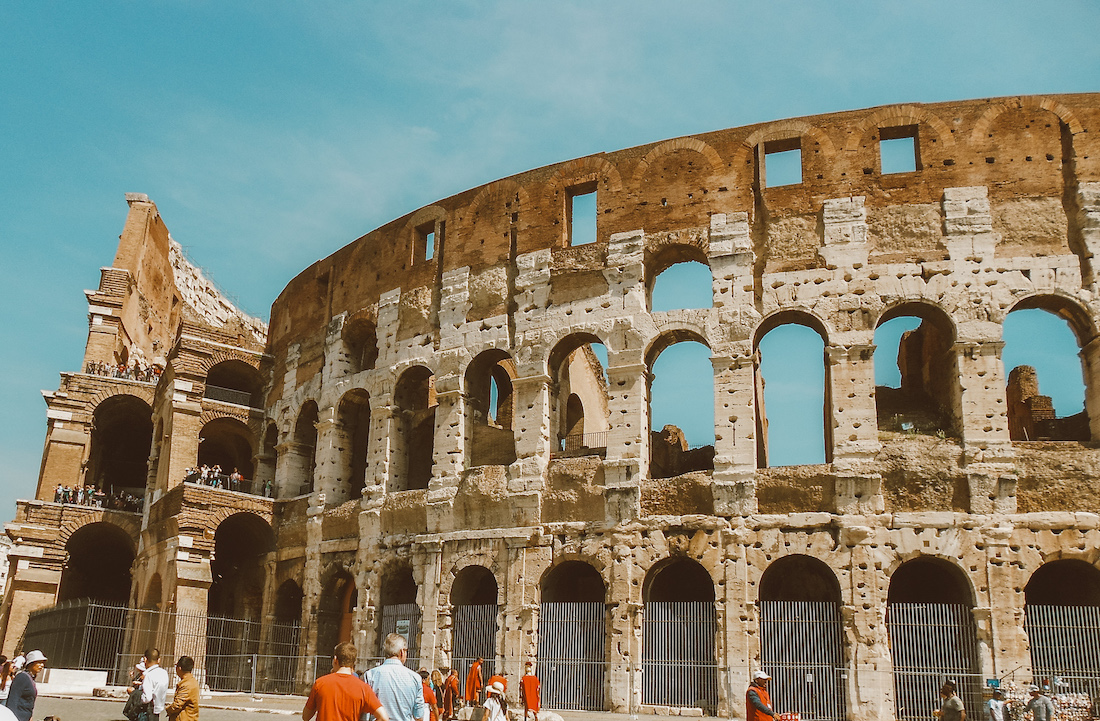 Rome is the capital of Italy and it was only fair it would come first!
It's home to the largest airport in Italy and that will most probably be the place where you first land.
Rome's nickname is the eternal city. History and culture are everywhere, it is one of the most beautiful cities you will ever get to see in your life.
Quick fun fact: Rome has only one twin city and it is Paris. This was done on purpose. According to the Italians, Rome is so beautiful that only Paris can equal it and therefore deserve to be a twin city.
While visiting Rome, you'll be diving into over 2,000 years of history, from the Roman Empire to the Italian Renaissance and modern times.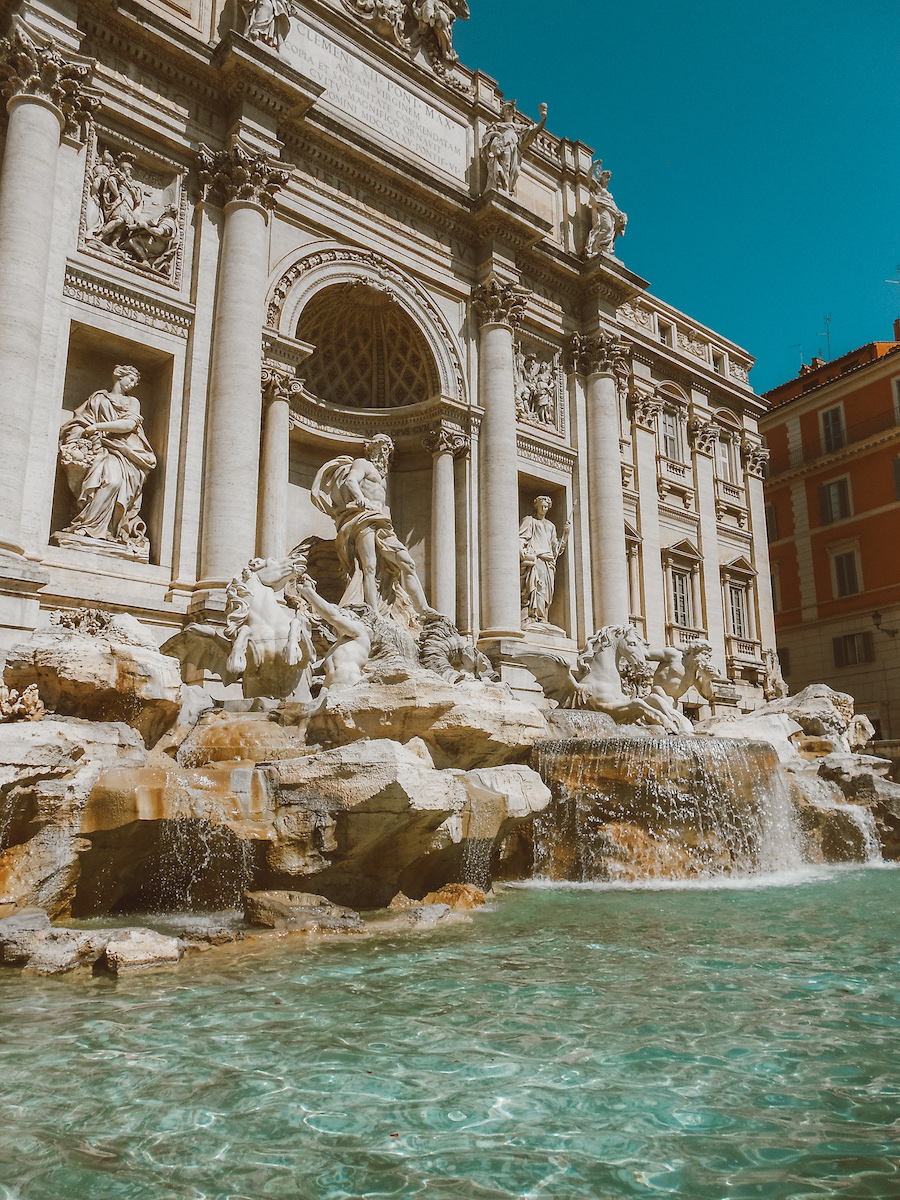 Here are some of the most beautiful landmarks to visit in Rome:
Spanish steps. Located on the Piazza di Spagna, the Spanish go all the way up to the Trinità dei Monti church. They are incredibly famous. The best time of the day to visit them is early in the morning so you get a chance to see them without the crowds.
Trevi fountain. This is the largest Baroque fountain in Rome. It's only a few minutes walk from the Spanish Steps.
Vatican museums and the Sistine chapel. No trip to Rome would be complete without going to the Vatican. If you have an interest for art, make sure to visit the Vatican Museums. You'll get to discover the stunning work of Michelangelo on the ceilingof the Sistine chapel.
Peter's square and basilica
Colosseum. This is the most famous landmark dating from Ancient Rome. You can visit it any day but make sure to book in advance.
In terms of food, Rome is not the most famous culinary city in Italy but there are a few specialities you should try.
The best known ones are the Pasta Carbonara (made with eggs and pecorino, not cream!) and cacio and pepe pasta dish.
The best way to learn more about the foodie culture in Rome is to join a food tour. It's great value for money and you'll discover amazing local restaurants.
WANT TO KNOW MORE? Check out our ultimate Rome 3-Day itinerary.
Naples
Naples is Southern Italy's jewel. One of the best cities I got the chance to visit.
After all, they do say "See Naples and die". Alright, I know, initially they would say that to refer to the fact that Naples was the further Greek colony and when slaves would reach Naples that would generally be the place where they'd die.
That having been said, it does work nowadays too to describe the fact that it is a beautiful city that you have to see at least once in your life!
Naples is a mix of many things. It's often described as dirty and chaotic. The truth is: it is dirty and chaotic! But that's part of what makes it so unique!In Naples, you get that feeling of freedom and "dolce vita" like nowhere else.
Neapolitan food is delicious! After all, it is the birthplace of pizza! You will find the best restaurants and street food at a very affordable price.
Pro tip: A pizza margarita should cost about 3 to 4 euros. Use that as an indicator to see if the restaurant you are going to is good or a total rip off. If the pizza margarita is over 4 euros, that means that the restaurant is overpriced as a general thing.
Some of the must-try Neapolitan foods are:
Pizza fritta (fried pizza)

All pizzas!

Neapolitan Baba
Naples is also the perfect starting point to discover some of the best landmarks in Italy. From Naples, you can also visit:
Herculaneum

Capri

Amalfi Coast

And many more!
Pompeii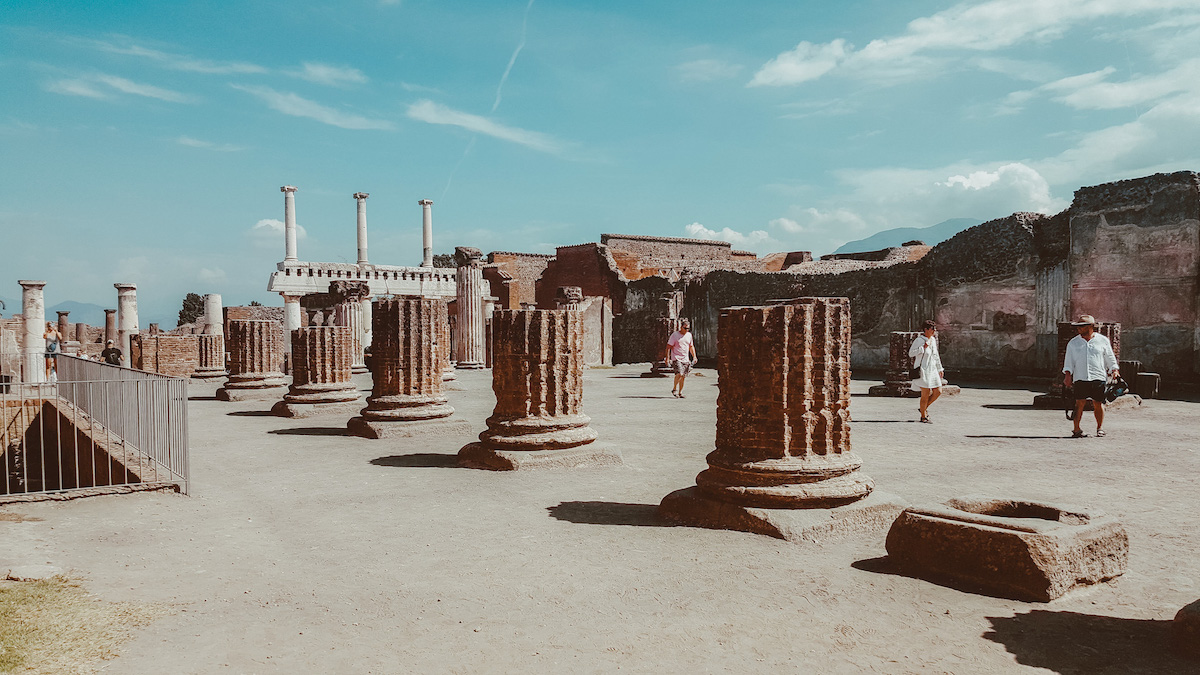 Pompeii is located about 1 hour away from Naples. It was one of the world's most interesting places!
Pompeii was a fairly important city during Roman times but ceased to exist about 2000 years ago after the eruption of Mount Vesuvius.
The city was entirely covered by the ashes of Mount Vesuvius and remained a mystery for almost 1,700 years.
The buried city was discovered in 1748 and excavations have been done ever since.
Nowadays you can visit Pompeii. You just need to take the Circumvesuviana train from Naples and in less than an hour, you will get there.
Pompeii is a fantastic place to visit. It literally blew my mind. It's a real-life version of what a roman city was like. I loved it and can't recommend it enough. Especially if you like history. But even if you don't it's quite an experience.
Pompeii is a fairly big city and you will need a full day ideally to go around it.
There are so many interesting aspects and if you want to make the most of it, I'd highly recommend going a walking tour with a guide. There aren't that many signs and having a tour guide with you will help you understand what each element is and how the Romans were living.
Pompeii can get extremely crowded so I highly recommend getting there early in the morning, when it opens and/or to take a skip the line ticket.
If you go between June and september, don't forget to take a hat. It's very sunny and hot. There is very little shade so better safe than sorry!
Sicily
From all places, Sicily has a very special place in my heart. There is no place quite like it. It's very unique and it definitely has it all.
Sicily, it's a mix between tradition, natural beauty and amazing food. What is there not to like? You will find all sorts of landscapes and the best beaches in Italy.
Sicily is a land of sea and volcanoes.
Mount Etna and the Aeolian Islands are a must-do during any trip to Sicily. Seeing and walking onto active volcanoes is an experience itself but you will be amazed by the beauty of the landscapes.
In terms of beaches, you will not be disappointed. White sand and white cliffs are on the cards. Taormina, Sant'Alessio, Fontane Bianche and the Scala dei Turchi are absolutely breath-taking.
Mount Etna
Italy is home to the most active volcano in Europe, Mount Etna. If you love outdoor activities, it will be the perfect place for you! One of the best things to do at Mount Etna is going hiking!
There are a lot of hiking options but it's highly recommended to go with a guide. You would get lost otherwise (speaking of experience! 😉 ).
Going on a hike on Mount Etna was one of the most amazing experiences I had in my life. It's pretty amazing to see the contrast between landscapes and climates. If you are staying in Catania, you will leave the seaside behind you in the morning to get to Mount Etna.
The hike starts in the forest but as you go up, you will see that the landscape changes drastically. You will get to a stage where it's a moon-like landscape with only volcanic stone and then, further up, you will find the snow. Yes! There is snow in Sicily!
The higher you get on Mount Etna, the more mountain-like it gets.
There is even a ski resort on Mount Etna! You can also go up to the mouth of Mount Etna, perfect for people who want to see what being at the heart of an active volcano is like! Of course, this can only be done when it's not erupting.
It's quite an amazing experience. The summit of Mount Etna is quite high which means that there is snow! But at the same time you can feel the heat from the earth, pretty bizarre and fascinating!
Sardinia
Sardinia is the perfect destination for beach lovers.It's very similar to Sicily but yet so different.
First of all, there are no volcanoes in Sardinia but it is still this typical Mediterranean island.
A bit of a mix between Corsica and Sicily if you wish.
You will find beaches as pretty as in the Caribbean there!If you go to the north of the Island, in the Maddalena Archipelago national park, you will even get to see the Pink beach!
La Maddalena Archipelago
When it comes to beautiful islands and beaches in Italy, La Maddalena Archipelago sets the standard!
This beautiful national park located in the north of Sardinia is home to some of the whitest beaches in Europe. But that's not all!
There is even a pink beach! You can't actually walk on this one as it is protected but you will be able to see it from the boat. Pretty awesome right? The archipelago is made of 7 islands.
You can get to Maddalena and Caprera island by ferry but the only way to visit the rest of the archipelago is to go on a cruise.
There are many day cruises. For more information and see the latest prices, head here.
Alghero
If there is one thing that makes Sardinia so amazing, it's how authentic and traditional it is! Alghero is the best example of Sardinian authenticity. This old picturesque town is perfect for people who love to wonder. The streets are narrow, full of local boutiques, perfect to buy souvenirs!It's also a great place to eat. There are many restaurants and gelato parlours.
You can also choose to walk along the promenade and visit the castle!
Stintino
If you are looking for white sandy beaches and turquoise waters, Stintino will be the place for you!
The most famous beach in Stintino is La Pelosa. Besides its crystal clear water, the thing that makes it extra cool is the tower that emerges from the sea! Stintino is also home to many other beautiful beaches such as La Pelosa and Ezzi Mannu.
Venice
Venice is one of the most famous cities in the world and rightfully.
Venice is a very unique city in every kind of way.
Water is everywhere, architecture is beautiful and the way it's organised is unique.It is one of the most romantic cities in the world and many couples get married there each day.
The main landmark is St Mark's Square and the sight bridge.
The best ways to explore Venice are by foot, as there are no cars there, but also by boat.
The vaporetti are bus boats and will bring you anywhere you need including to the colourful islands of Murano and Burano.If you want to go for the full romantic experience, get onto a gondola!
Venice can get very busy and smelly during the summer.
The heat and water create a rather horrible smell. It is more recommended to go to Venice in spring or autumn.
READ MORE: 40 Best Movies about Italy To Watch Before Your Trip
Florence
Florence is THE destination for culture lovers!If you love architecture, museums and art, you will absolutely love Florence. Everything about it!
Florence is located in Tuscany, one of the most cultural regions in the world.
It's home to the Uffizi Gallery where you will get to see some very famous pieces such as David, The Birth of Venus, Medusa and many more.The museum displays many pieces of Leonardo, Caravaggio, Michelangelo and Botticelli.
It's also the birthplace of the Italian Renaissance. The Duomo (cathedral) is absolutely magnificent! You can even go to the top if you wish.Some other famous Florence landmarks are:
Ponte Vecchio

David

Palazzo Vecchio

Piazza della Signora
In terms of food, you will get to try:
Bistecca alla Fiorentina

Lampredotto

Papardelle al Cinghiale

Tagliatelle Funghi Porcini e Tartufo
Puglia
Puglia is known as the "heel" of Italy and gathers the best that Southern Italy has to offer.Stunning beaches, amazing food, authentic villages… Puglia has it all!
If you decide to go there, you will probably fly to Bari, the main city in Puglia, but I'd recommend heading south to discover the true authenticity of Puglia.
Lecce, also known as the "Florence of the south" is absolutely gorgeous and a must-do.Puglia gets more than 300 days of sunshine which means that it's a great destination at any time of the year.
It is important to note though that it will get extremely hot in summer.
Lake Garda & Como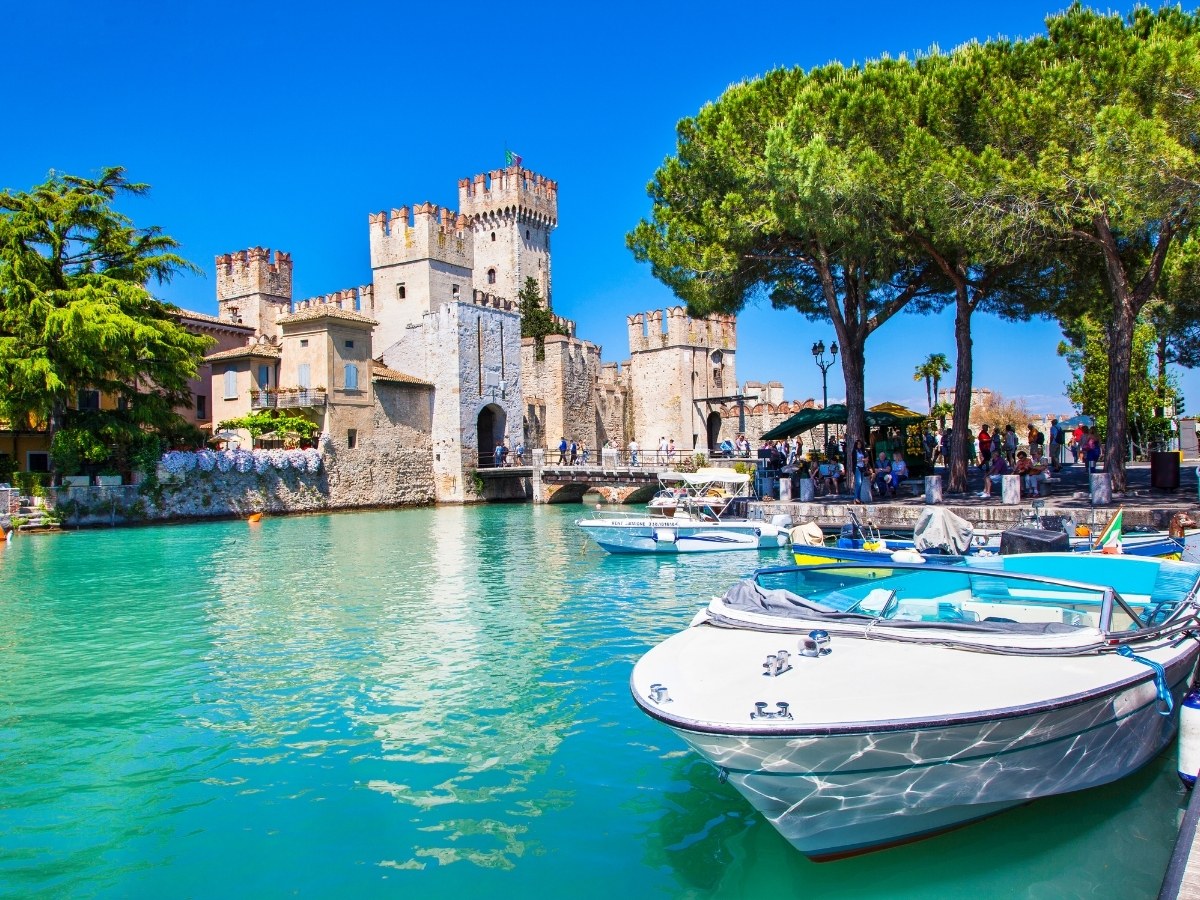 Located about 2 hours north of Milan, Lake Garda and Como are breath-taking clear water lakes by the italian Alps.It's an ideal destination in summer, especially if you are travelling with kids.Lake Garda is Italy's biggest lake and has so much to offer but don't forget to check out Lake Como that, although smaller, is just as beautiful.The contrast between water and mountains is so refreshing!
Dolomites
The Dolomites are a range of mountains located in North-East Italy. This region burst with natural beauty and is must-do!The peaks have a very unique shape, something you've never quite seen anywhere else.It is the perfect destination in winter if you like skiing and in summer if you want to go hiking.
Cinque Terre
The Cinque Terre are a national park located in Liguria, about 2 hours from Genoa and 3h30 from Milan.It is one of the most incredible places to see in Italy.
Cinque Terre means "5 lands" and designates 5 villages located on cliffs.The Cinque Terre are Monterosso al Mare, Vernazza, Corniglia, Manarola and Riomaggiore.They are only accessible by train.
There is no road that accesses the Cinque Terre and the only vehicles you will see belongs to locals and were brought there by sea.
The Cinque Terre National Park Entrance fee is 7.50 euros and include the entrance to the park and the train ticket pass to travel between each village.
You may also be interested in: