Are you planning a trip to Italy and looking for Rome travel tips? You came to the perfect place!
After visiting Rome several times (as a traveller and with local friends), I got to learn many things about the Eternal City.
Visiting Rome is something you should plan carefully. There are so many things to see and if you don't plan your itinerary and know what you are doing, you will be missing out on a lot of things.
In this article, you will discover many tips for visiting Rome. They will help you make the best of your trip, see more and save money during your trip to Rome, Italy.
Disclosure: This post may contain affiliate links, meaning I get a commission if you decide to make a purchase through my links, at no extra cost for you!
Buy a skip-the-line ticket for the Colosseum and Vatican Museums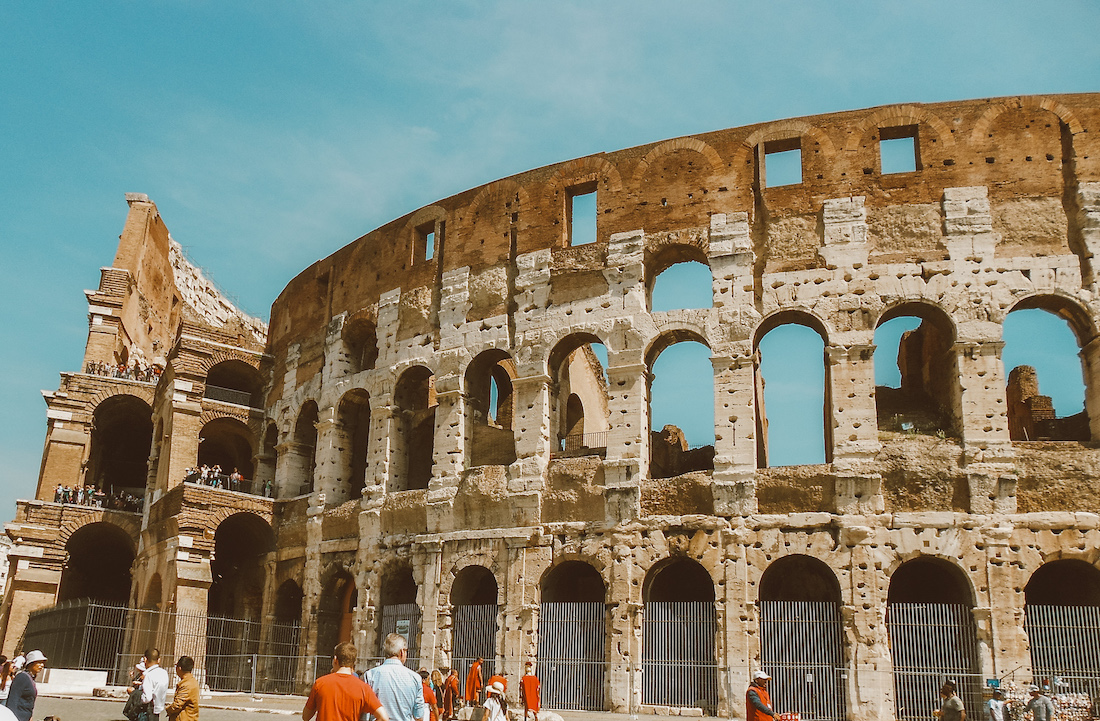 If there was only one piece of advice to give for visiting Rome, this would be it.
The main attractions such as the Colosseum and the Vatican Museums are incredibly popular and busy.
Technically speaking, you can buy your tickets on-site but the reality of it is that you're unlikely to manage to do so. Even if you get there very early (before 7AM), you will still have to wait hours before getting to the entrance.
Not only is it a complete waste of time and effort but it's also rarely worth the money. Skip-the-line tickets are a tad more expensive but not that much.
Either way, they are worth every penny.
They will save you time but will also enhance your overall experience. So many people are disappointed by Rome because of the crowds. Don't be one of them.
Also, it's important to book in advance. The sooner, the better!
Here are the tickets you should get:
Colosseum. Skip-the-line ticket with guided tour of the Arena, Roman Forum and Palatine Hill. See prices here.
Vatican Museums. Guided tour of the Museums with skip-the-line entrance and visit of the Sistine Chapel. See prices here.
Castel Sant'Angelo. This one is not quite as busy as the others but you still should buy a skip-the-line ticket, especially if you are visiting between May and October. See prices here.
READ MORE: The Perfect Rome 3 day itinerary: exactly how to spend 3 days in Rome, Italy
Drink water from the fountains
This is a statement that doesn't apply to a lot of places. In fact, in most places, you should not drink water from fountains. In Rome though, all fountains use drinking water.
Not only is it fine to drink it but it's also very good water.
Most travellers don't know that or don't dare drinking the water from the fountains but you may see a few Romans here and there going for it. These people aren't crazy, they just know.
That said, you shouldn't take the water from the bottom part of the fountain but fill up your bottle with the tap.
There are thousands of fountains in Rome so you should never have to buy water!
READ MORE: 64 Beautiful Quotes about Rome & Captions for Instagram
Carry cash
This may be surprising for some but a lot of places in Italy actually don't take cards. This happens often with local restaurants. They don't always have a credit card terminal but even when they do, they much prefer cash.
You will find more places in Rome taking cards that anywhere else in Italy so even if you don't have cash, it won't be as much of an issue but to prevent starting an ATM hunt, make sure to always have some cash with you.
Before starting a meal, you may also want to ask if they take cards as you don't want to be stuck without a payment method.
This won't happen too much in the historic centre but if you go to more authentic neighbourhoods, it will happen a lot.
Also, if you are going to a market, you will need cash. They never take cards there.
Beware of pickpockets and people dressed like Roman soldiers
Pickpockets are an issue in every big city and Rome is no exception. There is nothing to be overly concerned about but just make sure to always keep your purse in front of you.
If you are a man (or travelling with one), make sure your wallet is not in your back pocket.
If you are a woman with a handbag, carry it in front of you and make sure there is a zip.
Finally, if you are walking around with a backpack, don't put your wallet in the small front pocket but at the bottom of the main pocket.
Pickpockets are particularly present in touristy places such as the Spanish steps, Trevi Fountain, Pantheon, Colosseum and Vatican Museums.
Similarly, you will notice there are a few people dressed like Julius Caesar near these same spots. They will try to make you take a photo with them and then will ask for money. This is a very annoying trick. Stay away from them and don't take any photos.
In theory, they can't force you to give them money but they are very insistent. They can make you uncomfortable to the point you would give money.
Take the metro instead of the bus
Although public transport is amazing in Europe, you wouldn't think so if you've only seen Rome. Unfortunately, the Italian capital doesn't shine with its transportation network.
Buses are known to be late. Very late… and that is when they come at all.
If possible, avoid taking the bus. The metro is more reliable so if you can get where you want with the metro and on foot, opt for this.
Wear comfortable shoes
If there is one thing you can be sure of while visiting Rome is that you will walk! A lot!
You can easily walk 10 or even 20k per day in Rome without even noticing you've walked that much. On top of that, most streets are made of cobblestones which is even harder on your feet.
Make sure to wear comfortable shoes.
You do not need to wear hiking shoes. You may see a few people doing it but that's a bit exagerated.
Here is what you need:
No heels!
Comfortable and flat
Needs to hold the ankle properly
A good pair of sneakers like this one will be just fine. In summer, make sure to take some walking sandals as well.
Stay in the Historic centre or the Trastevere
As previously mentioned, there is a lot to be improved when it comes to public transport in Rome. You want to avoid having to take the bus as much as possible.
You need to choose your accommodation carefully. Ideally, stay in the historic centre.
Hotels and rentals are a bit more expensive here as the location is simply ideal but it's well worth it. Firstly, it will save you a lot of time but also money as you won't have to pay for the bus or metro as much.
If you stay further away, you will get cheaper accommodation but you also need to be willing to spend a couple of hours per day on transport.
Here are some recommendations of places to stay in the historic centre:
Luxury: The Rocco Forte Hotel De La Ville is ideally located above the Spanish Steps. This 5-star hotel is the ultimate place to stay in Rome. You'll find a spa, 3 restaurants and 17th-century style rooms. See prices here.
Mid-range: Hotel 87 eighty-seven is only a few minutes walk from the Trevi Fountain and the Spanish Steps. It is excellent value for money, especially since you will have access to a hot tub and rooftop. See prices here.
Budget: If you are on a tight budget and want to opt for a hostel, you will have to stay near Termini station. That's where all the hostels are. You can still easily walk to the historic centre from there but the station area itself has very little interest. Alessandro Downtown & Bar is one of the best hostels in this area and the prices are very reasonable. See prices.
If you don't want to stay in the Trastevere and would prefer a more authentic neighbourhood, then opt for the Trastevere.
It's located on the other side of the River Tiber and is known as the coolest district in Rome. It's also the perfect place for people who like spending a lot of time in restaurants and bars. The nightlife is amazing and the food delicious.
It's also less expensive than the historic centre!
Basically, if sightseeing is your priority, stay in the historic centre. If food, bars and local activities are your priority, the Trastevere will be better.
Here are some recommendations of places to stay in the Trastevere:
Luxury: Villa Agrippina Gran Meliá is an absolutely stunning 5-star hotel with views over the Vatican, Castel Sant'Angelo, swimming pool and rooftop. See prices here.
Mid-range: Donna Camilla Savelli is a 4-star hotel offering luxurious rooms for an excellent price. It's beautiful and the amenities are great. See prices here.
Budget: Hotel Carmel is a super cute hotel located in the heart of the Trastevere. It's incredibly good value for money. See prices here.
Get up early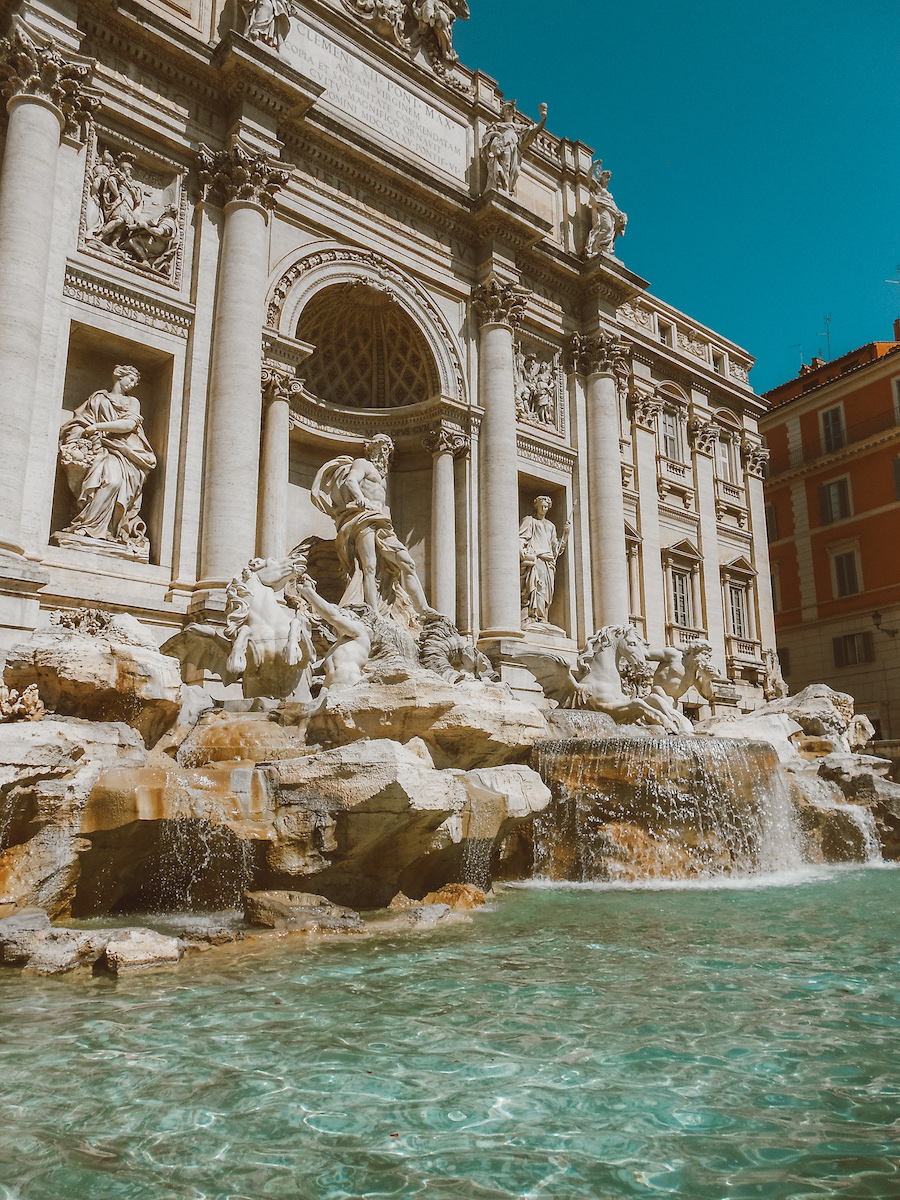 As previously mentioned, some attractions can get insanely busy in Rome but there are some tricks to avoid the crowds. The first one is to get a skip-the-line ticket but we already talked about that.
The second one is to get up early.
This doesn't work for all sites but will be perfect to visit the Spanish Steps, Piazza Navona and the Trevi Fountain. If you get there before 8 AM (or even better before 7 AM), you will avoid the crowds.
It starts getting very busy at 9 AM but if you get there at around 7 AM you won't find many people. This is the perfect time to get some beautiful photos as it will be pretty quiet. Also, the golden hour is the best time of the day to take photos.
Visit some sites just before they close
As much as getting up early will be perfect for the free open air attractions, this doesn't necessarily work for the attractions with opening times.
Most tourists actually get up very early to visit the Pantheon or the Vatican Museums. As much as this seems to be a good idea, it's not necessarily the case.
The Pantheon for example closes at 5PM and because everyone rushes there when it opens, it tends to be quieter in the late afternoon.
If you head there at 4:30PM, half-an-hour before it closes, it will be much quieter and you won't have to queue.
This can also be true for the Vatican Museums. If you didn't get a skip-the-line ticket, you can try to enter in the late afternoon. That said, I would recommend getting a skip-the-line and go in the morning. There is so much to see that it would be a bit of a shame to rush your visit.
Explore Rome at night
A lot of people try to visit everything during the day and don't do much besides having a meal or a drink in the evening. As pleasant as having a relaxing evening is, you will be missing out a bit.
There are a lot of places in Rome that you can visit at night and sometimes, they are even better in the evening.
Here are the sites you should consider visiting at night:
Piazza Navona. After your meal or drinks, head to Piazza Navona, it's usually pretty empty late at night (if not completely empty) and it is absolutely beautiful! The lights really highlight the fountains and the buildings around such as the French embassy.
The Colosseum. This landmark looks simply stunning at night with the lights. It's worth walking past to enjoy the views. If you didn't get to visit during the day, you can also book a night tour here. However, when it comes to evening tours, there are others you should prioritise (see below).
Trevi Fountain. Just like Piazza Navona, most people visit the fountain during the day and it's much quieter in the evening. The later you go the better! The lights are on so you can admire the fountain and it looks quite different at night.
The Vatican. You can also visit the Vatican at night. There are some evening tours available. This is a great thing to do as it's much quieter, you won't have to wait and it's an indoor activity anyway so it doesn't make much difference whether you visit it during the day or at night. See prices here.
Alternatively, if you want to discover all the famous landmarks under a new light (quite literally) you can opt for one of these evening tours:
Evening walking tour. You will discover all the famous sites including the Trevi Fountain, Spanish Steps and Piazza Navona. See prices here.
Segway tour. This is a fun thing to do in Rome at night. You will be discovering the main attractions but from a segway which is always good fun. See prices here.
Vespa tour. Who says Italy says Vespa! If you've always wanted to discover Rome with a Vespa, doing it at night is a good idea as it's less busy! See prices here.
Carry around a scarf
There are hundreds of churches in Rome and you will be visiting quite a few of them during your trip. However, you need to be aware of the fact that your shoulders should be covered in catholic churches.
It can be very hot in Rome so a lot of visitors walk around in t-shirts or dresses with no sleeves. This is fine as long as you are outside but if you want to enter a church, you'll need to cover your shoulders.
In some churches (such as St Peter's), guards will actually check you are covered enough and will deny entry if you are not. It would be a shame to miss out just for that. You don't need to change your clothes but just pack a small scarf in your bag so you have it ready before entering a church.
Nobody will control in smaller churches but it is expected from you to respect the local culture and cover your shoulders even if nobody is telling you to.
Join a walking tour on your first day
This is actually a good tip for every city but in Rome especially.
When you first get to Rome, the best thing to do is to join a walking tour. It lasts about 2 hours and you will get to discover the famous sites in the historic centre.
There are many reasons why you should add a walking tour to your itinerary:
It's quite cheap. Walking tours are very affordable and great value for money. When it comes to bang for the buck, it doesn't get any better than that.
It will help your sense of directions. Rome is full of narrow and bendy streets. When you first get there, it can be hard to know where you're going. If you choose to go on a walking tour, by the end of the 2 hours you will have a much better idea of where you are and how to get around.
You'll learn plenty! The guide will tell you many stories and facts about Rome. This will help you understand what you are looking at and what life there is like.
You'll get some great tips from the guide. The local guides know Rome like the back of their hands, they will be able to tell you exactly where to go and what to avoid. Knowing all of that will save you time and money.
Order house wine to save money
All restaurants will have at least one house wine (vino della casa) on their menu, if not two. These wines are considerably cheaper than bottled wines and yet, sometimes just as good.
If you ask for house wine in a jug, you'll pay 4 or 5 times less than for a glass of bottled wine.
Keep an eye on the menu for the line "vino della casa". If you can't see it, ask anyway. They usually have it even when they don't display it on the menu.
This is a good money-saving tip in Rome.
Eat like the Romans
You may have heard the saying "When in Rome, do like the Romans do". This couldn't be more accurate when it comes to food.
You will find a lot of tourist traps when it comes to restaurants in Rome. This is sad but unfortunately it's the case everywhere.
Not only will the food not be very good but you will pay an absolute fortune for it. This is just wrong because food in Italy is actually pretty affordable.
Here is how to avoid these tourist traps:
Look for famous landmarks. If you can view one of Rome's famous landmarks from the terrace, chances are that you are already paying for the view and not the food.
Look for locals. If you don't see many people speaking Italian, this is not a good sign. Admittedly, all Italians are not from Rome and even if they are speaking Italian they may be tourists as well but it's still a good sign if you hear Italian rather than English.
Look for non-translated menus. If the menus are translated into several languages, you can almost be sure that's a restaurant for tourists. If the menu is only in Italian (or just Italian and English on request), it's a great sign.
Of course, these tips are not perfect and there are some exceptions for everything but they should help you avoid most bad places.
You may also be interested in: