Are you planning a North Wales road trip? Perfect! We are here to help!
North Wales is one of the most beautiful places in the UK and there is so much you can do here!
From the fairy-tale-like village of Portmeirion to the adrenaline rush of Zip World, from the magnificent peaks of Snowdonia to the stunning island of Anglesey, North Wales is an explorer's paradise.
Between the seaside towns, the national park and the hidden gems, you will have loads to see.
But to make the best of your road trip in North Wales, it's important to prepare an itinerary so you don't miss out on all the fantastic attractions in the area.
That's where we come in to help with this road trip itinerary for North Wales. You can find below everything you need to know about the area, what are the best things to see and how to get there with your vehicle.
Are you ready? Let's get started!
Disclosure: This post may contain affiliate links, meaning I get a commission if you decide to make a purchase through my links, at no extra cost for you!
North Wales Road Trip Itinerary
Here is the itinerary with all the stops and recommendations of things to do in each spots.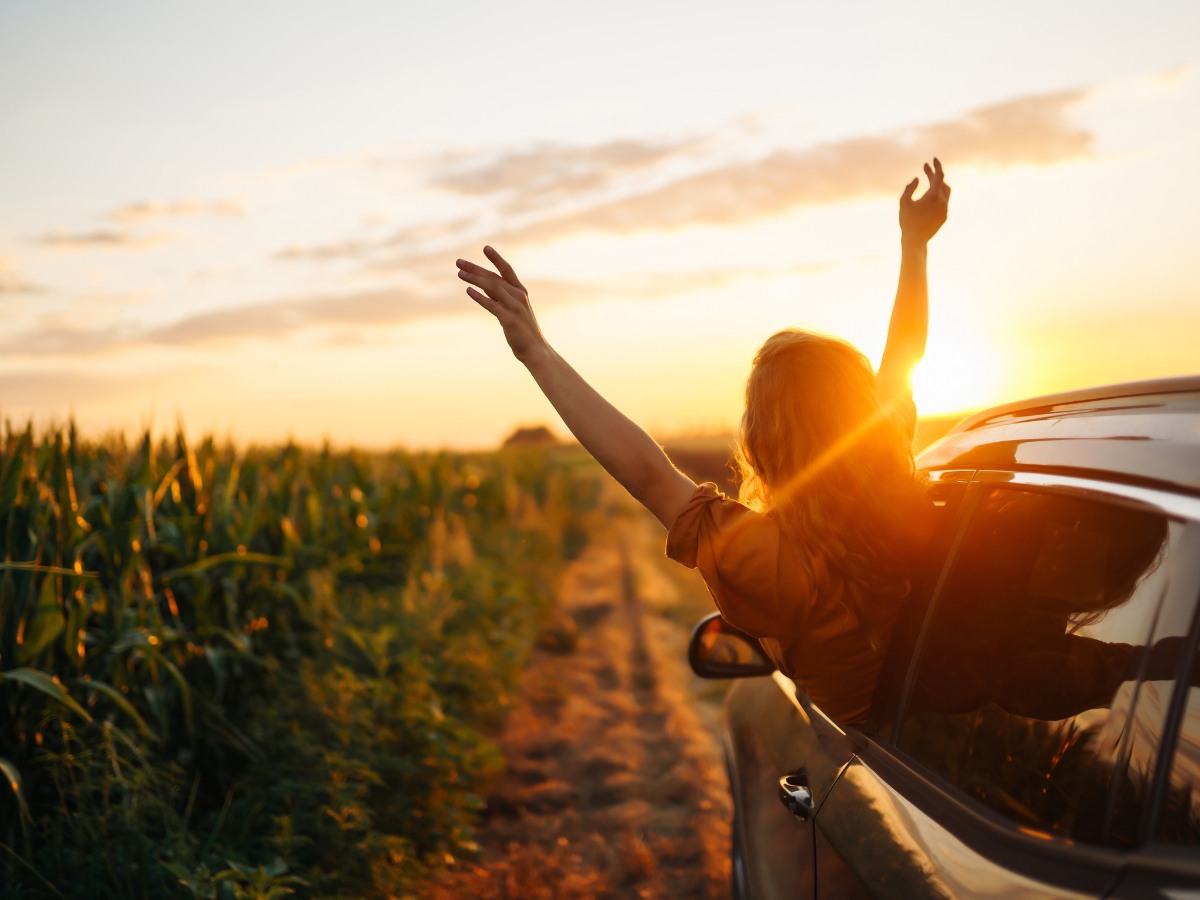 TOP CAR RENTAL COMPANY IN WALES: Discover Cars
They will show you the best deals from both international car rental companies and local ones. Discover Cars also provide great insurance options.
Stop 1: Llandudno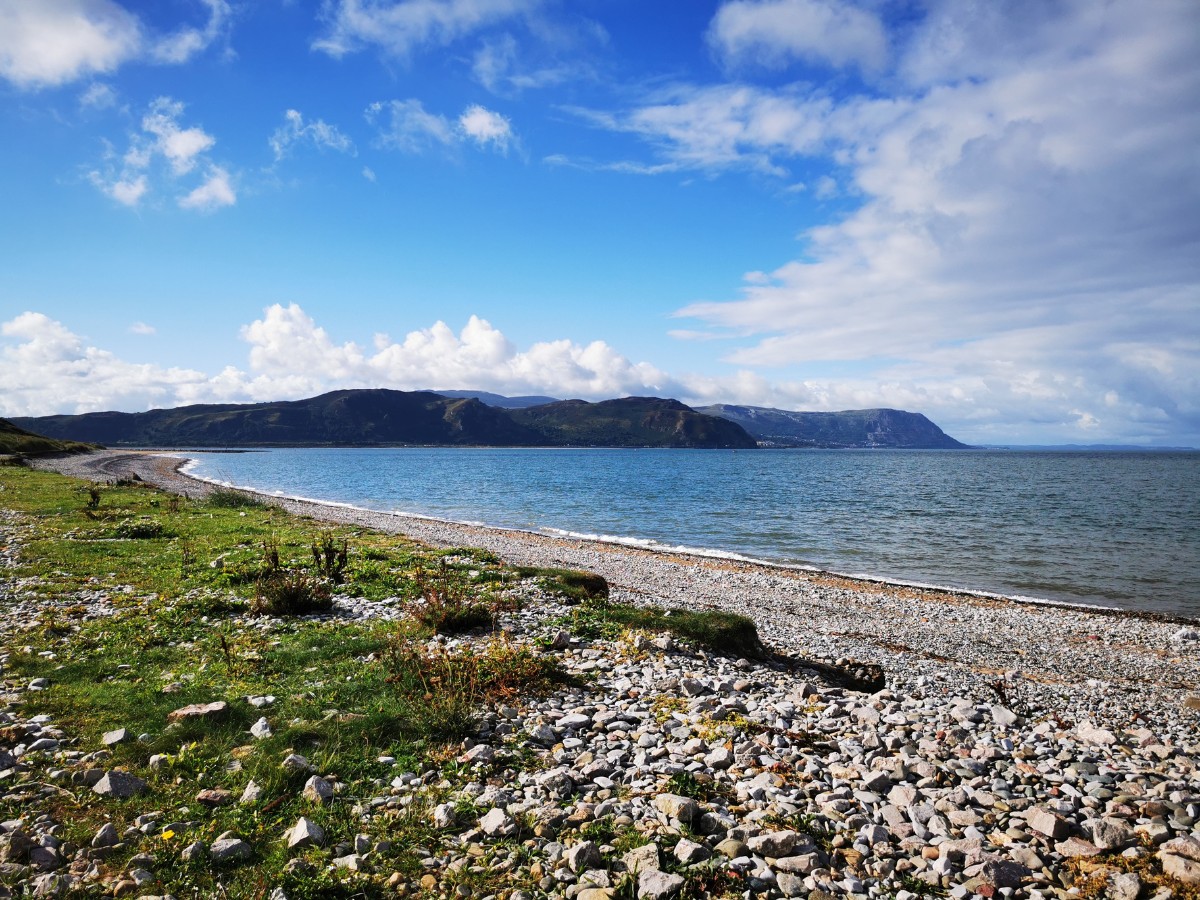 ⏳Recommended time: Half a day to 1 day
Kick off your North Wales road trip with the coastal gem, Llandudno. Known for some of the UK's best beaches, Llandudno is a popular getaway spot, and it's easy to see why.
Besides being one of the finest beaches near Manchester, it's brimming with exciting activities.
One of the top spots to explore is the Great Orme, a prominent headland offering panoramic views of North Wales, including Snowdonia and Anglesey.
The most popular way to reach the summit is the Great Orme Tramway, the only cable-hauled tramway on a public road in Great Britain.
It ferries you up to the peak, unveiling stunning views of the Irish Channel and picturesque Llandudno. If you're a hiking enthusiast, you can also choose to hike up the Great Orme.
Once you get up there (whichever way you chose to go), there's a lovely 5.5-mile circular trail that's well worth the effort.
Llandudno is blessed with two beautiful beaches.
The North Shore Beach, located by the town centre, is close to everything you need for a perfect beach day – fish & chips, ice cream parlours, and a bustling pier.
Stroll along the promenade and soak up the vibrant atmosphere.
On the other hand, if you prefer a quieter spot or need a dog-friendly beach, head to the West Shore Beach.
It's equally beautiful but much less crowded, perfect for a serene beach day.
Stop 2: Conwy
⏳Recommended time: Half a day to 1 day
Just a short 15-minute walk from Llandudno, your next stop on this North Wales road trip is the captivating town of Conwy.
Known for its medieval charm, Conwy is one of the most renowned places in North Wales.
As you approach, you'll be greeted by the sight of the town's medieval walls.
The heart of Conwy is dominated by the imposing Conwy Castle. Built in the 13th century during Edward I's conquest of Wales, it's a masterpiece of medieval architecture that will transport you back in time.
The castle's well-preserved state has earned it a spot on the World Heritage Site list, making it a dream destination for history buffs.
To visit the castle, there is an entrance fee, and you can book tickets either online or directly at the castle.
If you plan to visit during summer, booking online is recommended. Just FYI, the prices may vary depending on the season.
Conwy is also home to the smallest house in Great Britain. It used to be called the Quay House but was (originally) renamed 'The Smallest House in Great Britain'.
Standing just 72 inches wide, this tiny home makes for a delightful photo op and is a hit with kids.
For a deeper dive into Welsh medieval domestic life, a visit to Plas Mawr is in order. This well-preserved townhouse provides a fascinating glimpse into the past.
If the weather is on your side, make sure to visit Conwy Marina and Quay. It's a tranquil spot where you can soak up the views and sample some of the town's best fish and chips.
Stop 3: Bodnant Garden
⏳Recommended time: 2 hours
Just a short 10-minute drive from Conwy, nestled in the charming village of Tal-y-Cafn, you'll find the stunning Bodnant Garden, a National Trust property.
Stretching across 80 acres, this magnificent garden showcases an impressive array of beautiful and unusual trees, blooming flowers, and tranquil meadows, all set against the breath-taking backdrop of the Conwy Valley.
Whether you're looking for a romantic stroll or just want to relax in nature, Bodnant Garden offers a perfect setting.
It's more than just a garden; it's a haven of serenity with its picturesque woods and the soothing sounds of the nearby river.
The garden is open every day, offering a perfect excuse to soak up some sunshine on a summery day.
Remember, entry is free for National Trust members, but if you're not a member, you'll need to purchase a ticket.
Stop 4: Zip World Velocity 2 (the fastest zipline in the world)
⏳Recommended time: 3 hours
A lot of people don't know that but Wales is a true paradise for thrill-seekers. It has in store a lot of adrenaline-filled adventure and if you truly want to experience it, Velocity 2 is the one for you!
It tales about 35 minutes to get there from Bodnant Garden. You'll need to leave the main road and go towards Snowdonia National Park instead of stay to go to Anglesey.
It will be a bit of a detour (10 minutes to go and 10 minutes to come back) but if you love ziplines, this is something you can't miss on.
Located in Penrhyn Slate Quarry, Velocity 2 is the fastest zipline in the world. It's 1,555 metres long and can go over 100 miles per hour.
You can book your ticket online. Make sure to do it in advance as they can sell out quickly.
Your ticket will include 2 ziplines.
Once you arrive on site, park your car and head to the office. There, you will be given instructions, a jumpsuit and all the safety equipment.
You will then go to a first zipline (smaller) so you can get a bit of a taste of what's expecting.
A truck will then bring you at the top of the quarry where you will start the full zipline. This is quite a scenic ride since you are in the middle of the quarry but as you go up, the landscapes uncover.
Once you are at the top, an instructor will prepare everything and you will set you free on the zipline (yes that's the moment where you might scream).
It truly is an experience of a lifetime. It's such a thrilling experience and the views are incredible! You start at the top of the mountain and fly above a blue lake while looking at the Welsh coast. It will, for sure, take your breath away.
Stop 5: Anglesey
⏳Recommended time: 2 days
Next on your North Wales road trip, make the 45-minute journey from Zip World to the stunning island of Anglesey.
Known as the most beautiful island in Wales, Anglesey is a treasure trove of fantastic beaches, incredible stand-up paddleboarding spots, and picturesque hikes.
Begin your island exploration at Beaumaris, the jewel of Anglesey.
This gorgeous seaside town is known not only for its magnificent castle but also for its proximity to the puffin islands.
Don't miss out on booking a boat trip – it's an absolute must! You'll get to see the lighthouse, puffins and if you're lucky, even dolphins!
Plus, it's dog-friendly, so your furry friend can join in on the fun. You could easily while away an entire day here.
After soaking up the charm of Beaumaris, head to the quaint village of Cemaes the next day.
With its inviting beach and tranquil bay of shallow waters, it's the perfect spot for some stand-up paddleboarding or a lazy beach day.
The village also boasts cute cafes and ice cream parlours, making it a delightful place to unwind in the summer sun.
Lastly, make your way to South Stack Lighthouse, one of the most photogenic spots in Wales.
The view at sunset is nothing short of breathtaking. There's a nearby car park, and from there, you can start your walk.
Just a heads-up though, there are 400 steps to navigate, so bring your comfy shoes!
Fun fact: Anglesey is also home to the village with the world's longest name, Llanfairpwllgwyngyllgogerychwyrndrobwllllandysiliogogogoch.
Stop 6: Caernarfon Castle
⏳Recommended time: 3 hours
After Anglesey, it's time to head to Caernarfon, a mere 45-minute drive from South Stack.
This charming town is home to one of the most impressive castles in the UK, Caernarfon Castle.
Stepping foot into this 13th-century medieval fortress is like stepping back in time.
With its robust walls and intricate details, it's a stunning testament to medieval architecture. But what sets it apart is its breathtaking location.
Nestled at the mouth of the Afon Seiont, the castle offers panoramic views of the water that make for a truly stunning sight.
Make sure to cross the Pont Yr Aber bridge too – the view of the castle from here is picture-perfect!
It is managed by the Welsh government and you will have to buy a ticket to enter.
An adult ticket for the castle costs £9.25.
You have the option to book online or purchase tickets on site.
Stop 7: Criccieth
⏳Recommended time: Half a day
Criccieth is a bit of a hidden gem in the UK. It's a small coastal town located in North West Wales.
It's only 5 miles from Porthmadog which will be our next stop
There are three main places to visit in Criccieth.
The first one is Castell Criccieth. It's a beautiful fortress perched on a headland. You can see it from anywhere in the town.
You can visit for free in winter and for a fee in summer. The site in managed by the Welsh Government and tickets can be bought online.
The other two places you should visit are beaches. Criccieth is home to some of the most beautiful beaches in Wales: Marine Beach and Criccieth Beach.
You'll love going for walks here and enjoy the views of the promenade. The colourful houses on the side of the beach are so pretty!
Stop 8: Porthmadog
⏳Recommended time: Half a day
Onwards to Porthmadog! This charming coastal town, nestled on your way to Portmeirion, is the ideal pit stop on your North Wales road trip.
It's not only a popular day trip spot for families with kids, but it's also a refreshing break from the usual travel route.
The star attraction here is the Welsh Highland Heritage Railway. Conveniently located near the main train station, you won't miss it.
This place offers a delightful peek into the history of Welsh trains, with accurate reconstructions that will surely pique your curiosity.
But that's not all. They take the experience up a notch by offering short train rides in these historical carriages.
This journey to and back from Pen-y-Mount station is a delightful experience that gives you a taste of travel from yesteryears.
It's a bit different from the typical touristy things, making it a fun and unique addition to your itinerary.
So, come aboard the Welsh Highland Heritage Railway in Porthmadog, and let the tracks guide you to a fascinating slice of Welsh history. You won't regret it!
Stop 9: Portmeirion
⏳Recommended time: 1 day
Your next stop will be one a very special one: Portmeiron.
It's beautiful village, famous for being a replica of an Italian one.
It's the perfect place to visit if you are looking for a place in the UK that looks like abroad! It will really make you feel like you've just arrived in the Cinque Terre.
It was created by Welsh architect Sir Clough Williams-Ellis who wanted to build an Italian village in Wales.
He actually bought the entire site for the village and while it started small with just the old house, it grew into an actual village over the decades.
Now, it has become one of the main attractions in North Wales and it welcomes over 200,000 visitors each year.
You will need to purchase tickets to enter the village. If visiting during the peak season, make sure to book in advance otherwise you might not be able to visit.
Unfortunately dogs are not allowed in Portmeiron but besides that, you will find everything you need here including cafes and restaurants.
They even have a hotel and self-catering cottages so if you want to spend the night here, you can.
Stop 10: Snowdonia National Park and Mount Snowdon (Yr Wyddfa)
⏳Recommended time: 1 day
Next on your North Wales road trip is the place you've been waiting to discover since the beginning!
Alright, we don't really know for sure but it's a safe thing to assume.
Anyway, welcome to Mount Snowdon (Yr Wyddfa)!
Snowdonia is one of the three national parks in Wales and is home to the highest peak in Wales, Mount Snowdon.
This is the perfect place for people who love hiking.
There are 6 main routes going up to Snowdon. Some are easier than others so it's really down to how challenging you want it to be.
No matter which one you choose, you can be sure of one thing: the reward will be worth it!
The views from the top are spectacular!
If you're not up for the hike, you'll be happy to know that you can take the tram up.

The Snowdon Mountain Railway is open from April to October and runs everyday providing the weather allows it.
It's a very scenic ride so it's worth doing it whether you like to walk or not.
And if you want the best of both worlds, you can always take the tram up and then walk on the way back.
Stop 11: Betws-y-Coed
⏳Recommended time: Half a day
Betws-y-Coed is the main town in Snowdonia.
It's also a popular destination for a day trip from Manchester or Liverpool, which means it can get quite busy if you are visiting during the weekend.
As you get there, you will find several carparks near the church and the pubs but make sure you have cash with you since you'll need to pay to park.
Here, you will find the Snowdonia visitor centre. It's a good place to start as you'll get to learn plenty about the National Park and the wildlife. There is a small exhibition and a documentary about Snowdownia.
Conwy Valley Railway Museum is also worth a visit, especially if you are with children.
Betws-y-Coed town centre is full of local shops and restaurants. Make sure to grab a meal here (or an ice-cream on a nice summer day).
After that, go on a walk to Pont-y-Pair Bridge. It's beautiful and boasts fantastic scenery.
Stop 12: Llangollen
⏳Recommended time: Half a day to 1 day
Located near Wrexham, Llangollen is one of the best small towns to visit in North Wales and is mainly known for two things: the canal and the castle.
The ruins of the Castell Dinas Brân are located on top of a hill just behind the town. It's an excellent view point as the location boasts breathtaking views of the Welsh countryside.
The hike up to the castle is a bit challenging (4 miles – 3 hours) but well worth it.
If you'd rather something easier, opt for the walk along the canal. This is as flat as it gets but it's very pleasant and pretty.
Llangollen Canal is also known for being an excellent place to hire a canal boat. You can easily do so and go all the way to Pontcysyllte Aqueduct.
Stop 13: Pontcysyllte Aqueduct
⏳Recommended time: A few hours
Pontcysyllte Aqueduct is situated between Llangollen and Wrexham. It was completed in 1805 and carries the Llangollen Canal across the River Dee.
Although it is a destination in its own right, most people tend to visit it alongside Llangollen.
There are two ways you can visit it:
Head to the aqueduct and leave your vehicle at the car park. You can see it from the valley.
Stay in Llangollen and hire a canal boat so you can cross the aqueduct on the boat. That's the best way to do as the experience is way more magical. Alternatively, you can also walk from Llangollen. It will take a couple of hours but is a common thing to do.
Ultimately, the way you decide to go to Pontcysyllte aqueduct is entirely up to you and depends on how much time you have left.
Regardless, it's a beautiful place to visit. The views are fantastic and it's very unique.
It's also one of the rare UNESCO sites in Wales.
Please note that in terms of carpark, you will have to pay whether you are staying in Llagollen or go to Pontcysyllte Aqueduct so it really doesn't make a difference in that regards.
Stop 14: Chirk Castle
⏳Recommended time: 3 hours
Located near Wrexham, Chirk is a small and super cute village. The most famous landmark here is Chirk Castle.
It was built in the 13th century and was one of the largest medieval castles guarding the border with England.
Nowadays, it's a Grade I listed castle that is being managed by the National Trust.
If you are a National Trust member, the entrance will be free. Otherwise, you need to buy a ticket that will give you access to the castle, the estate and the gardens.
You can easily park near the castle and walk from here. There are many walks around the estate (perfect if you are visiting with a dog).
The courtyard is home to a National Trust cafe that serves delicious food.
Visiting the inside of the castle is well worth it. It's a very well preserved medieval castle. The furniture, library… everything about it is truly fascinating.
Bonus stops for your road trip in North Wales
Although we included the best places to stop during a road trip in North Wales, we also had to skip a few places because it would be too long otherwise.
That having been said, it doesn't mean that these places wouldn't be interesting to you so here are a few bonus stops that you can add to your itinerary if you want to.
Enjoying a beach day at Prestatyn
Located between Llandudno and Rhyl, Prestatyn is one of the most popular seaside town in North Wales.
It's known for its large golden beach and sunny days (yes, that exists in Wales as well!). The sea is very clean here, making it a great destination in summer for beach days. You can both work on your tan and swim here.
The promenade is also very pleasant and if you like walking, you will enjoy this part.
For the perfect outing, make sure to grab a fish and chips for lunch and an ice cream in the afternoon.
Relaxing in Aberdaron
Located at the western end of the Llŷn Peninsula, Aberdaron is a small fishing village that you won't find often in guide books but yet, deserves to be mentioned.
It boasts one of the most beautiful beaches in Wales, fantastic walks and delicious seafood. Aberdaron Beach is 1-mile long sandy beach. It's a great place to go for walks and enjoy the unspoilt environment.
It's also ideally located near the natural reserve where you can for walks and bird watching.
Experiencing a thrilling adventure at Zip World
Located in a stunning woodland location in the Conwy valley, Zip World provides various activities for thrill-seekers.
The most famous is Velocity 2, as previously mentioned, but that's not all!
Their 3 sites in North Wales offer a wide range activities including:
Fforest Zip Safari. You can ride throughout the trees in a totally unique way.
Quarry Kart. Located next to the zipline, you will go on a race in the quarry with outdoor karts.
Caverns. This is like a tree-top challenge except that it's underground.
And plenty more!
Zip World truly offers amazing experiences so it's well worth checking it out.
Please note that although we mentioned adults activities here, they also have many adventures you can do with kids like tree tops and swings.
All in all, it's a great thing to do in North Wales with kids as well as with friends.
Lake Vyrnwy
This one is a bit debatable as some people would say it's in Mid-Wales rather than North Wales but as no other lakes were mentioned, we thought we would include it here.
Lake Vyrnwy is one of the most beautiful reservoir in Wales and such a great place to visit for a day or even to spend a romantic weekend.
Yet, most people don't mention it. It's one of the locals best kept secrets!
The reservoir was built in 1880 by flooding the valley (and covering a village). It is incredibly pretty and there are many activities you can do here including hiking, kayaking, cycling and horse riding.
You will also find a beautiful hotel on a hill behind the lake, Lake Vyrnwy Spa Hotel. It's a great place to stay for a weekend but you can also head there as a day visitor.
They have a restaurant with an outdoor terrace. The views over the lake are absolutely stunning and the food is delicious.
We hope this article has helped you plan your road trip in north Wales. Have an amazing time!
You may also be interested in: