Looking for luxury girly weekends in the UK? We are here to help!
There are so many places in the United-Kingdom where you can go on a ladies weekend. Whether you are looking for a classy town, a bustling city or a relaxing seaside town, you will find something for you and your friends.
In this article, we selected the best destinations for a luxury girl weekend in the UK.
Disclosure: This post may contain affiliate links, meaning I get a commission if you decide to make a purchase through my links, at no extra cost for you!
The Cotswolds
Located in Eastern England, at the border with Wales, the Cotswolds are the perfect destination for girls looking for a picturesque getaway.
The area is known for being home to some of the most beautiful villages in England. Some would even call them fairytale villages!
Castle Combe, Bourton-on-Water and Burford are excellent places to visit. You'll love roaming around and discover the beautiful streets and houses.
You'll also find many many cafes and tea rooms, perfect for afternoon teas!
When it comes to luxury and girly accommodation, the Cotswolds set the standard! You can rent fantastic cottages or opt for a luxury farm stay like the one below.
WHERE TO STAY IN THE COTSWOLDS: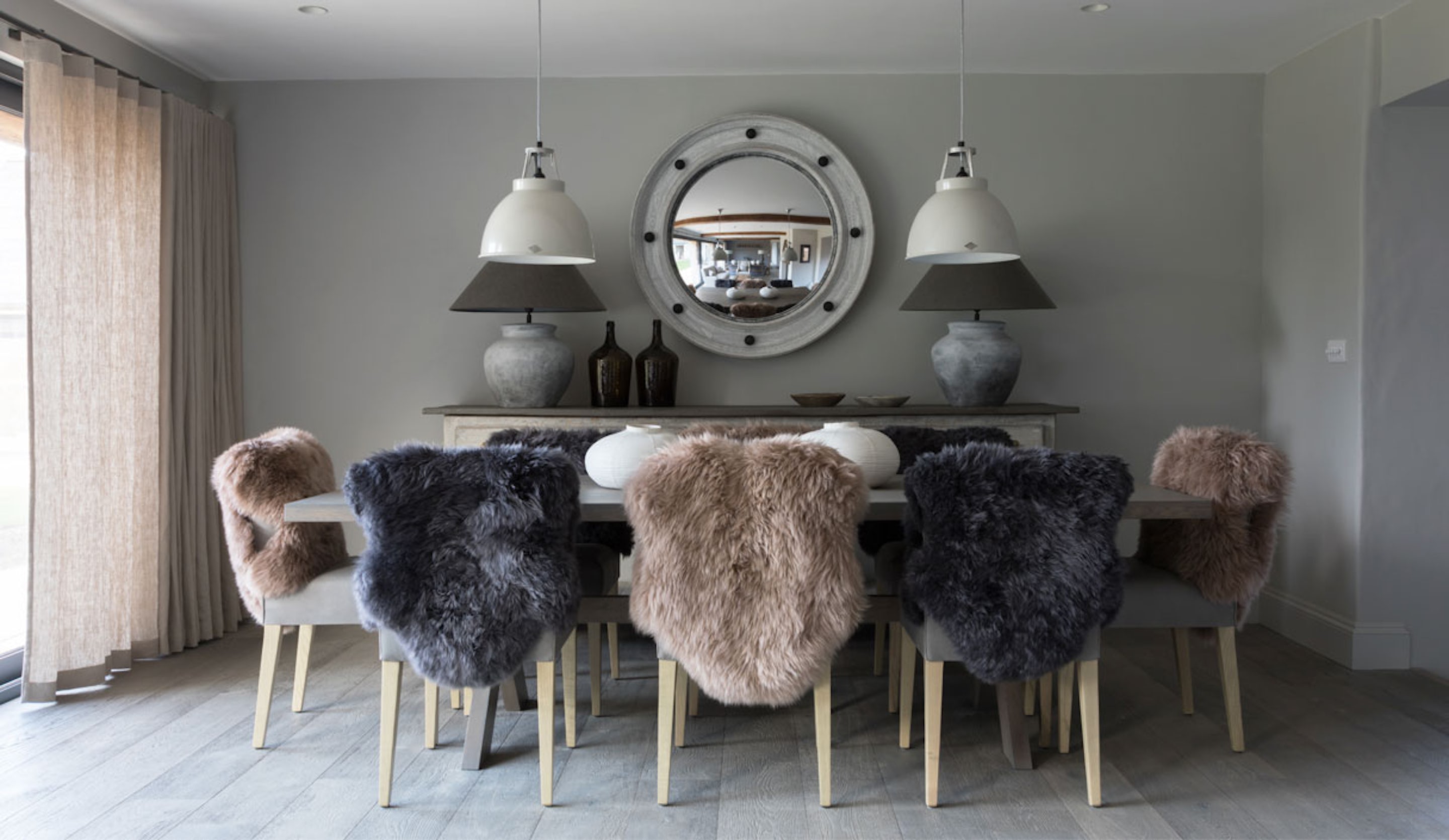 Photo Credit: Plum Guide. See more photos here.
Cart Shed is an absolutely stunning historic barn that was completely restored. It has 3 bedrooms and 3 bathrooms which means it can accommodate a group of 6.
The amenities are fantastic and include a hot tub, fully equipped kitchen and a garden.
It's also particularly well decorated and there are many girly touches.
Edinburgh
Nothing better than the Scottish capital city for the girls who want to enjoy an authentic and fun getaway.
Edinburgh is much smaller than London and although it is a big city, has managed to keep this small town feel.
There are many things to do in Edinburgh including:
It's also a good place to enjoy the nightlife. Make sure to check out George Street in the New Town as there are many bars and clubs here.
WHERE TO STAY IN EDINBURGH: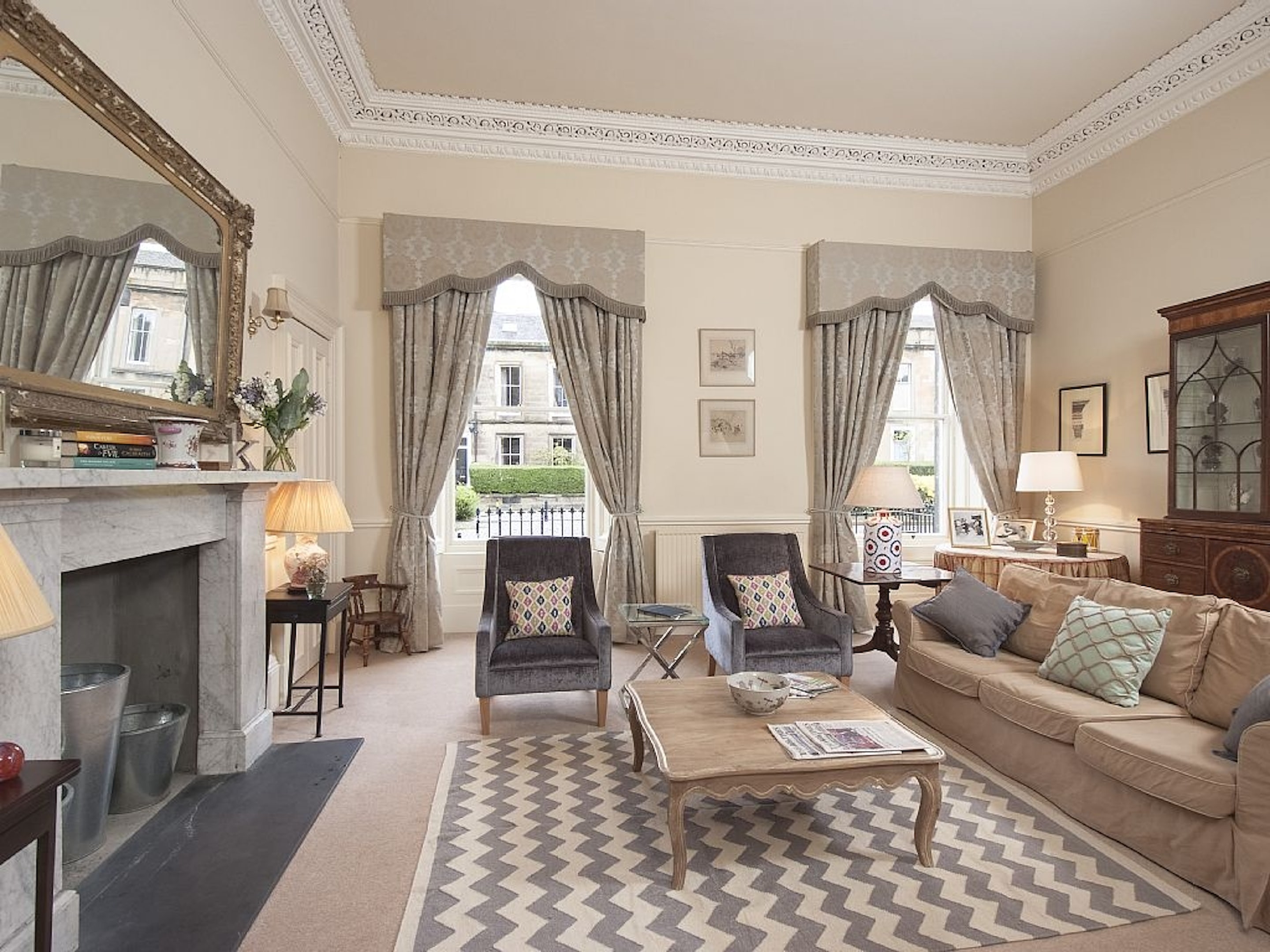 Photo credit: Plum Guide. See more photos here.
Old in New is a stunning holiday rental in the New Town. This is a convenient location as you can easily walk down to the New Town and the Old Town.
It's a 18th-century flat with 2 bedrooms. It can accommodate up to 6 guests. It's set in a stunning Georgian building and has wonderful amenities such as a hot tub and a garden.
Luxury at its best!
London
London babes! Oh yeah!
If you want to party and truly go for a luxury (almost decadent) girl's weekend, London will be calling you!
London is known for its history and beautiful sites but it's also such a fun place to visit with your girl friends.
Here are a few examples of girly things to do in London:
Shopping in Brick Lane for vintage clothes
Afternoon tea cruise on the River Thames. See prices.
Shopping on Oxford Street for high street shops.
Professional photoshoot in London. See prices.
6-course dinner bus tour. See prices.
Champagne Afternoon Tea in The Domes. See prices.
Street Lounge Dining & Cocktail Experience at Gordon Ramsay's Bread Street Kitchen. See prices.
WHERE TO STAY IN LONDON: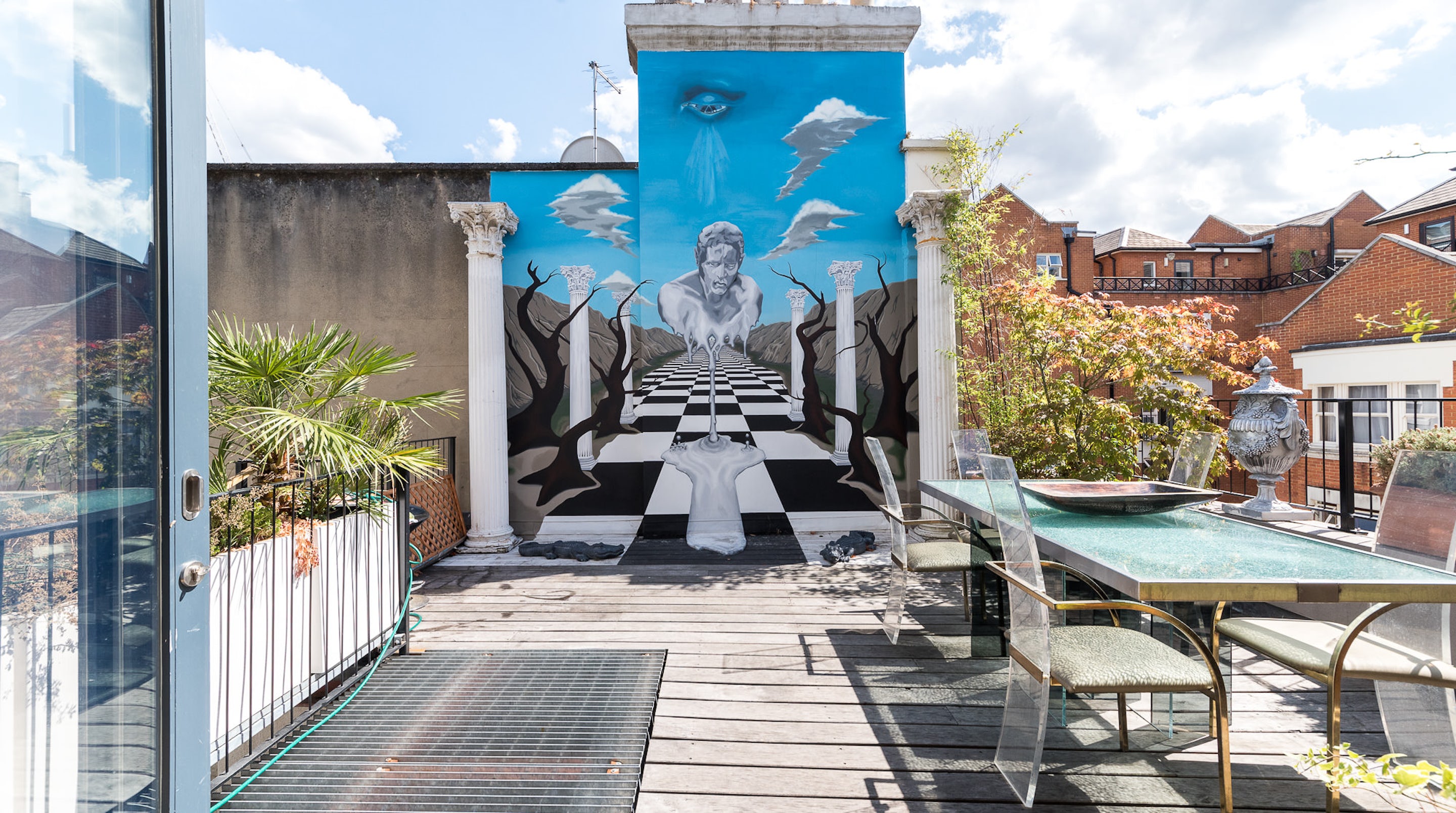 Photo credit: Plum Guide. See more photos here.
Russell the Great is a stunning and quirky penthouse overlooking the British Museum. Not only is the location excellent but it's also such a fun place for a luxury girl's weekend away in London.
There are 3 bedrooms and 4 bathrooms which will come in handy when you need to get ready to go out.
Altogether, it can accommodate up to 10 guests.
It's also worth noting that it is a very Instagrammable flat in London so if you like to take photos, you'll be in for a treat.
The rooftop terraces are also great places for drinks and dinners.
Lake Vyrnwy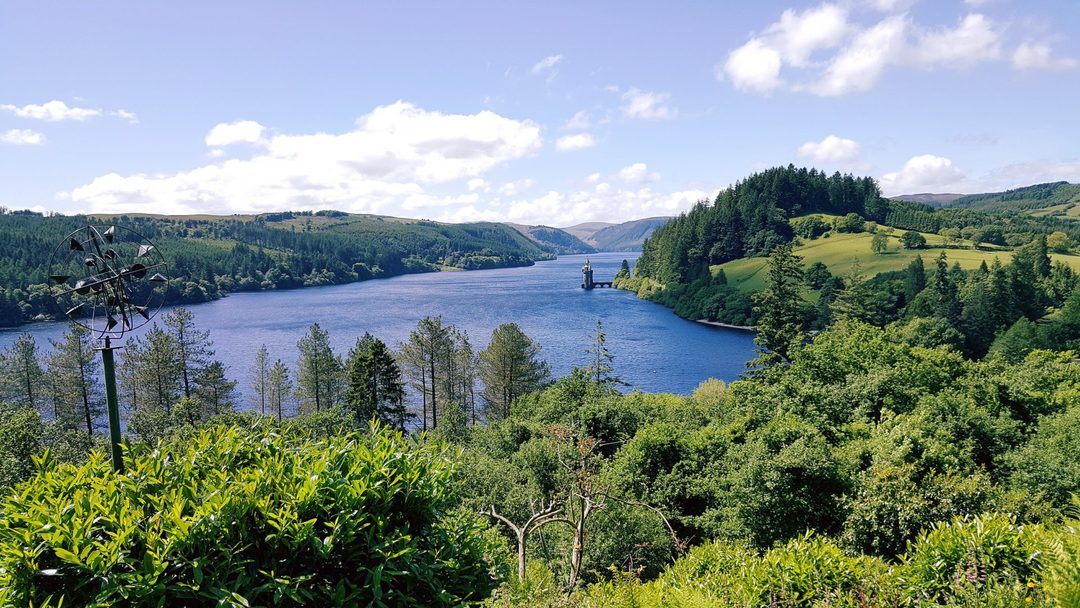 If you are looking for an unusual girl's weekend getaway destination in the UK, you should consider going to Lake Vyrnwy.
Located in North Wales, near Snowdonia, Lake Vyrnwy is one of the most beautiful lakes in the UK.
There are many outdoor activities you can do there including walking, cycling and horse riding.
More importantly, Lake Vyrnwy is home to a fantastic spa hotel. Perfect to relax and get pampered.
WHERE TO STAY:
Lake Vyrnwy Hotel & Spa is ideally located on top of a hill and boasts fantastic views of the lake. It's also home to a spa that offers various services such as massages and facials.
You can also choose to book a room with a hot tub which is the ultimate luxury experience.
You will find a restaurant in the hotel. They serve delicious food and if you choose to sit on the terrace, you can look at the views.
It's a great options for the ladies who are looking for a getaway off-the-beaten path.
York
Located in Yorkshire, York is one of the classiest cities in the UK. Famous for its quaint streets and magnificent historical buildings, it is the perfect getaway for ladies who want a bit of a classy and fancy weekend.
Here are some ideas of things to do in York:
Discovering the Shambles, one of the most beautiful streets in the UK.
Going on a Harry Potter tour. See prices.
Booking an afternoon tea cruise. See prices.
Walk along the city walls.
WHERE TO STAY:
Photo credit: Vrbo. See more photos here.
This beautiful 2-bedroom flat is the perfect luxury getaway. It boasts fantastic views of York Minster and is very close to all the main attractions.
Whether you want to explore or go out at night, you can easily do so and come back on foot.
The flat is very well equipped and the outdoor space is perfect for drinks in the evening.
Chester
Located in Cheshire, Chester is one of the prettiest small cities in the UK. It's known for its Roman walls, beautiful cathedral and cute shops.
It is a bit of a classy option as well.
As you roam around the city centre, you will discover cute local shops and many cafes and restaurants. Make sure to venture into the small alleys as that's where you'll find the best places to eat!
You will also notice the very distinctive feature that are the Chester rows. These galleries walkways are located on the main streets and such a lovely place to discover.
You will also find a lot of tea rooms there so it's a great place to go to if you want to get afternoon tea.
Gin tasting and wine tasting are also great things to do on a girls weekend in Chester.
WHERE TO STAY IN CHESTER: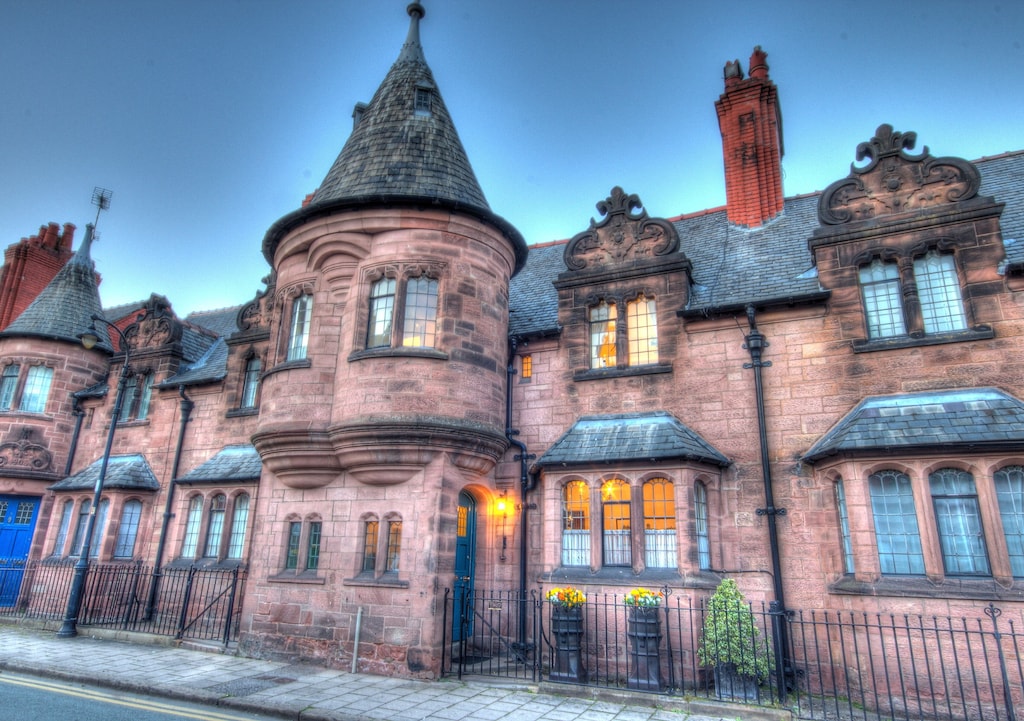 Photo credit: Vrbo. See more photos here.
This absolutely stunning Grade II listing cottage is ideally located in the heart of Chester. It can sleep up to 5 guests and is a great place to stay for a luxury weekend in Chester.
You can easily walk to the main attractions and restaurants.
The cottage itself looks like something out of a fairytale. You will love taking photos here!
Bath
Located near Bristol, Bath is a popular tourist destination but it's also a great place to visit on a girls weekend.
Bath is such a cute place. There are many sites to visit and also a lot of local shops and cafes.
Going for an afternoon tea and cocktails in the evening is a great thing to do here but no matter what, make sure to go to the spa.
Bath has been a thermal town since the Roman times and it's still a great destination for a spa holiday.
You can book various treatments and massages.
WHERE TO STAY:
Photo credit: Plum Guide. See more photos here.
The Wax Seal is a beautiful townhouse located on a cobbled street in Bath. From there, you can easily reach the city centre on foot.
It's also a great location if you are planning on going on a few girls nights out as you can easily walk back here.
It is beautifully decorated with luxury furniture and can accommodate up to 6 guests in 3 bedrooms. It's also important to note that there are 4 bathrooms which always comes in handy for a group of ladies.
Finally, there is also a rooftop garden where you can go for drinks (or breakfast) and enjoy the views over Bath.
You may also be interested in:
18 Best UK Staycation Ideas for the perfect British Holiday
Edinburgh 2-day itinerary: How to spend 2 days in Edinburgh, Scotland