Are you looking for the best Airbnbs in Tasmania? Awesome! That's exactly what you are about to discover here!
Tasmania is an incredibly beautiful island. Beaches, mountains, National parks… it has it all! It's also one of the best places in Australia to see snow. It can get very cold in winter and some part of Tasmania are often covered in a beautiful white blanket! It's so pretty!
Whether you decide to visit in winter or summer, you will find many things to do and finding the perfect accommodation is important.
In this article, you will discover a selection of unique Airbnbs in Tasmania. It includes cabins, cottages, flats and plenty more!
Disclosure: This post may contain affiliate links, meaning I get a commission if you decide to make a purchase through my links, at no extra cost for you! As an Airbnb Associate, I may earn when you book through these links.
Quick overview of the best Airbnbs in Tasmania
You will find below a full description of each property but if you are in a rush and want to jump straight to the good stuff, here is a quick summary of the best Airbnbs in Tasmania!
Best Airbnbs in Tasmania
In this section, you will find the ultimate selection of the best Airbnbs in Tasmania, Australia.
Eagles Nest II Luxury Private Spa Property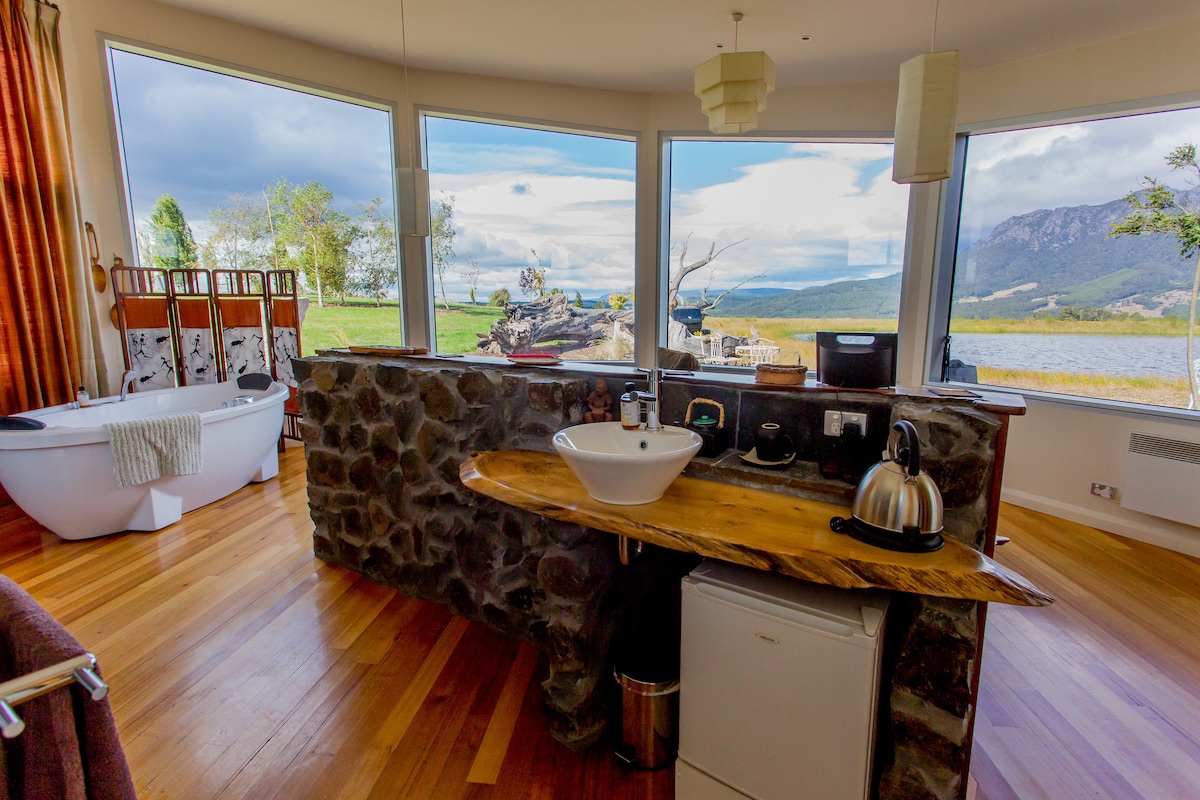 The Keep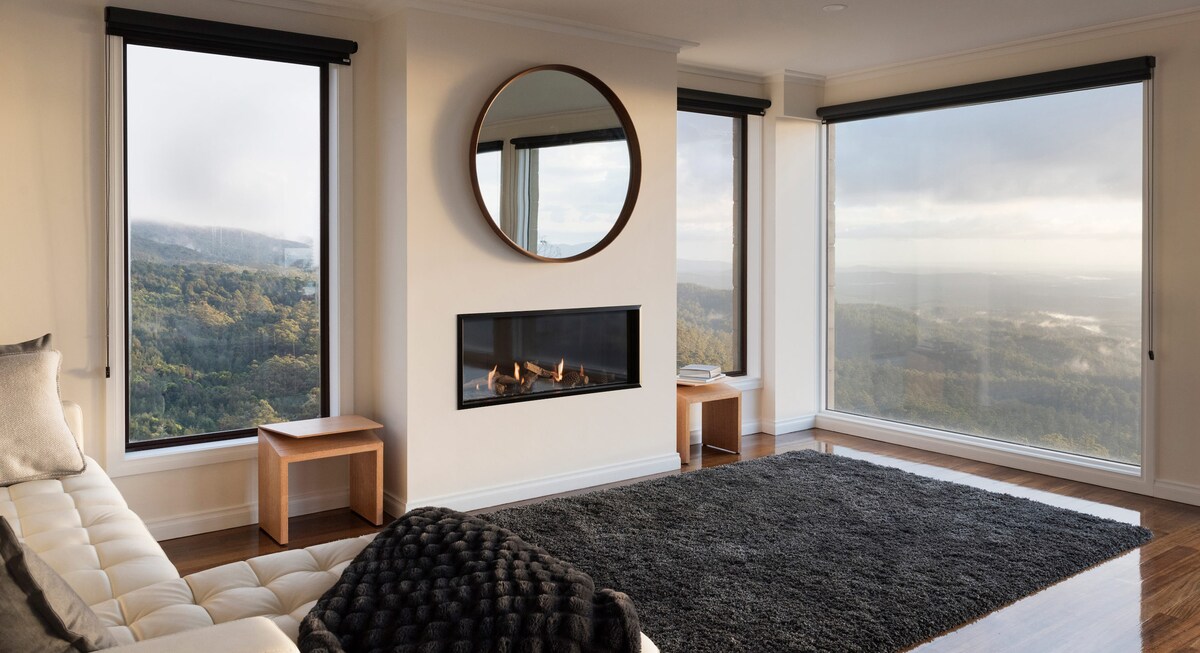 Eagles NestIII Mountain Peace Luxury Spa Farmstay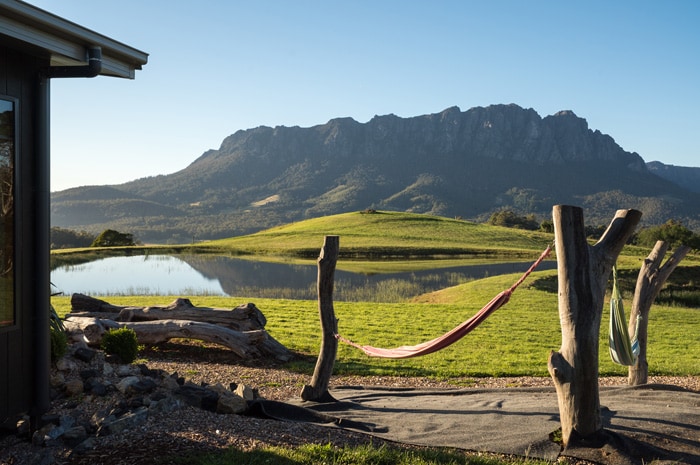 The Roundhouse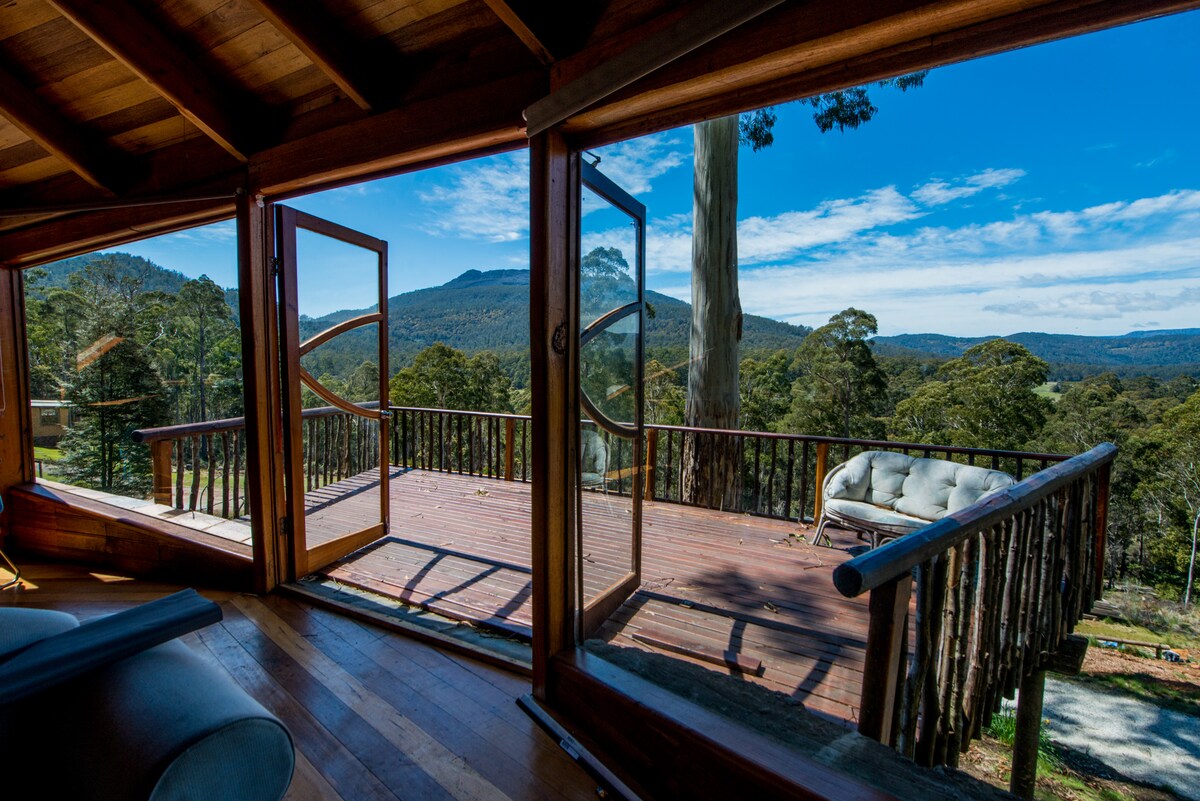 If you are looking for a unique treehouse in Tasmania, this one is for you! Located in Jackeys Marsh, about 1 hour from Launceston, this beautiful Airbnb in Tasmania is perfect for people who want to stay away from the crowds.
There are 2 bedrooms and it sleeps up to 5 guests.
As the name may suggest, the house is round and features an unusual green dome. It's entirely made of wood which gives it this very "country vibe".
There are many cool features about this Airbnb including a hammock, outdoor fire pit and stargazing platform. But the highlight is the deck! From the living room, you can access a large balcony. The views from there are fantastic! You will love spending time on the deck, to eat brekkie or just relax and read a book.
Eagles Nest I Honeymoon Stay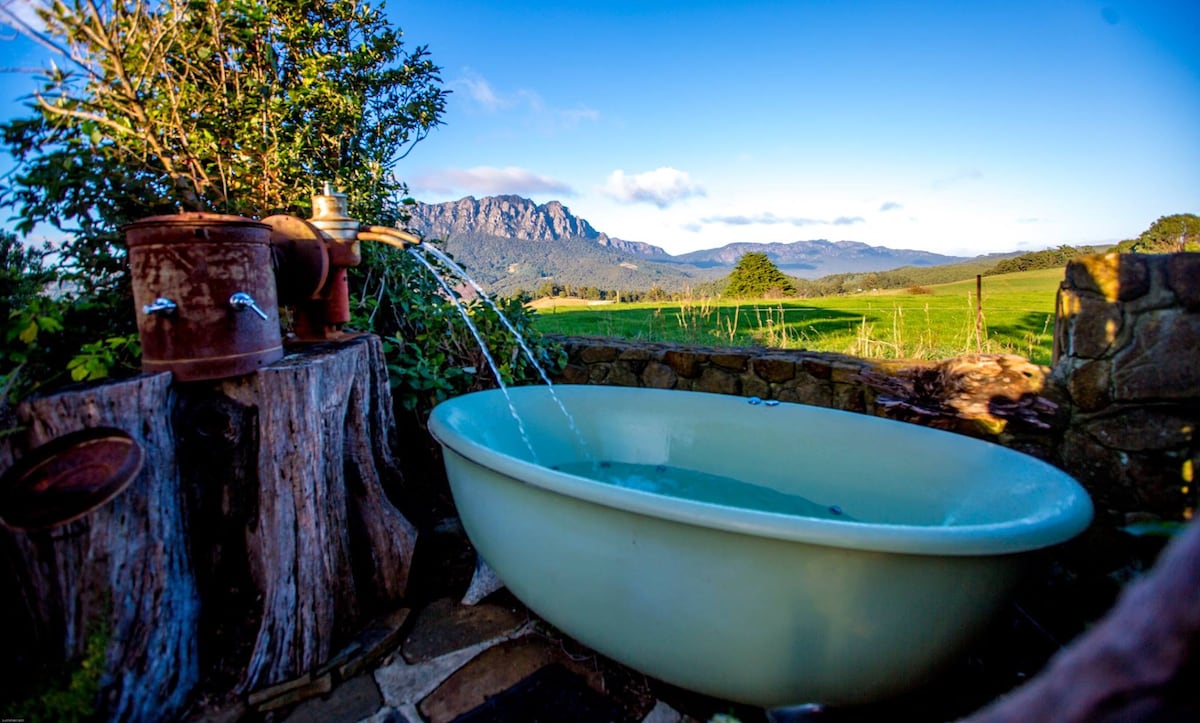 This is definitely one of the best Airbnbs in Tasmania and if you are looking for a place to recharge, look no further! This is for you!
Aerie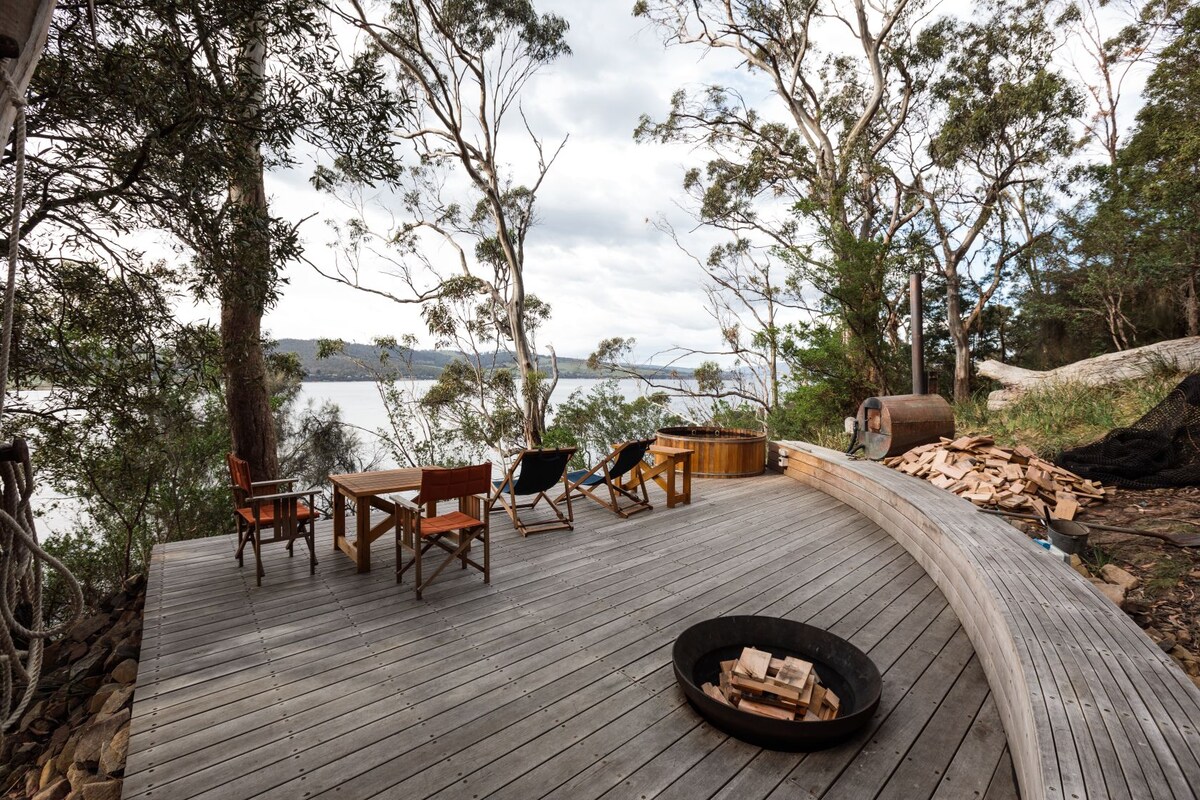 Kunanyi House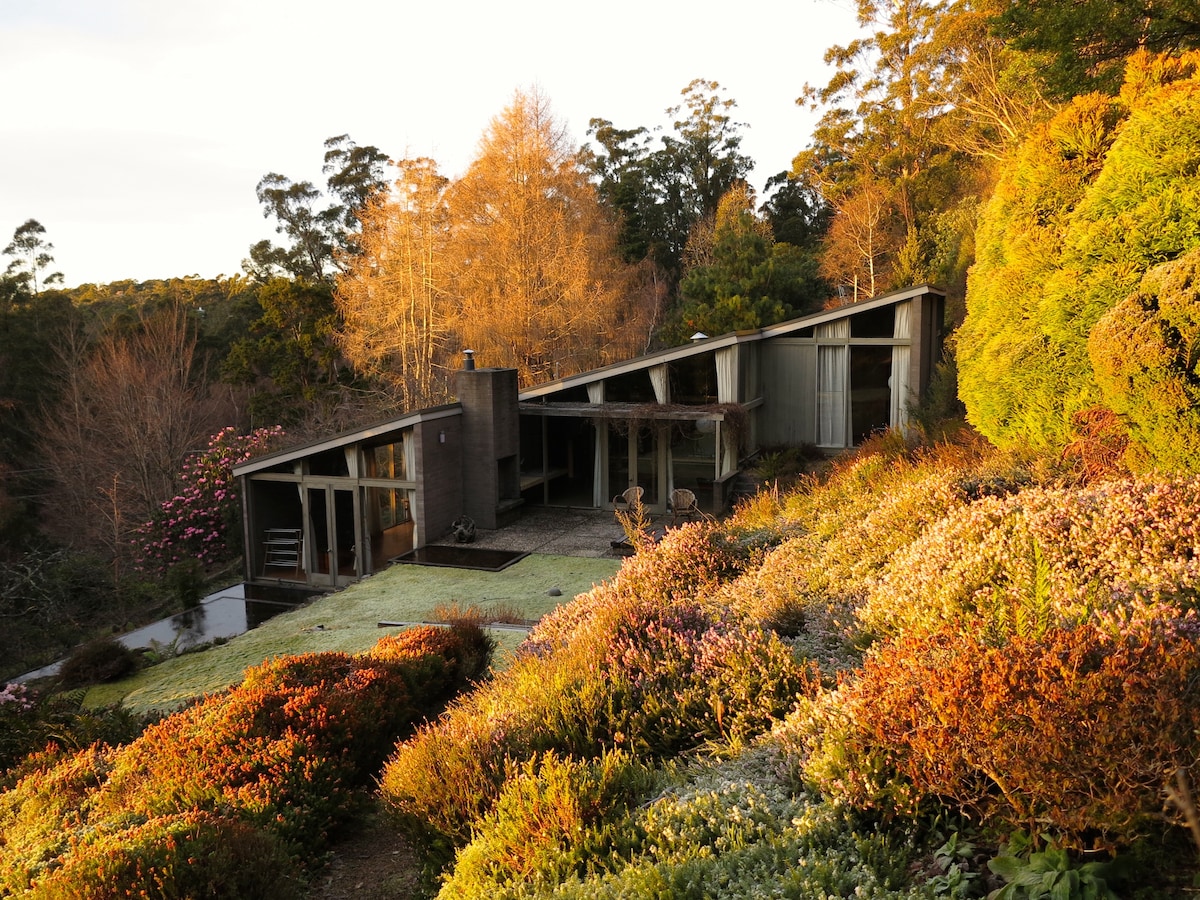 Cloud River Farm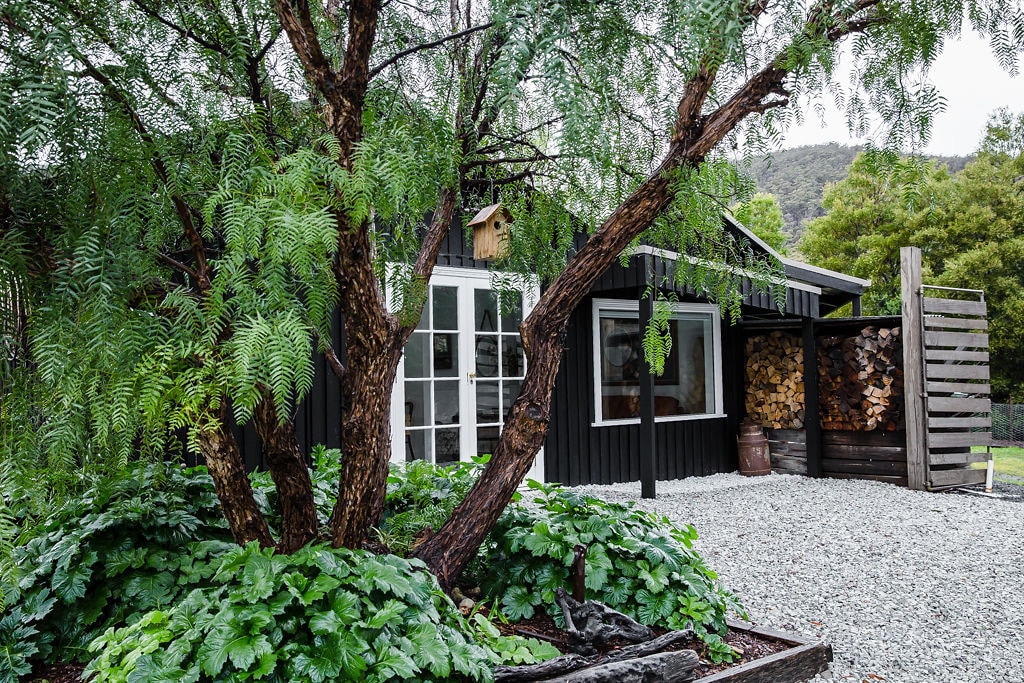 The Burrows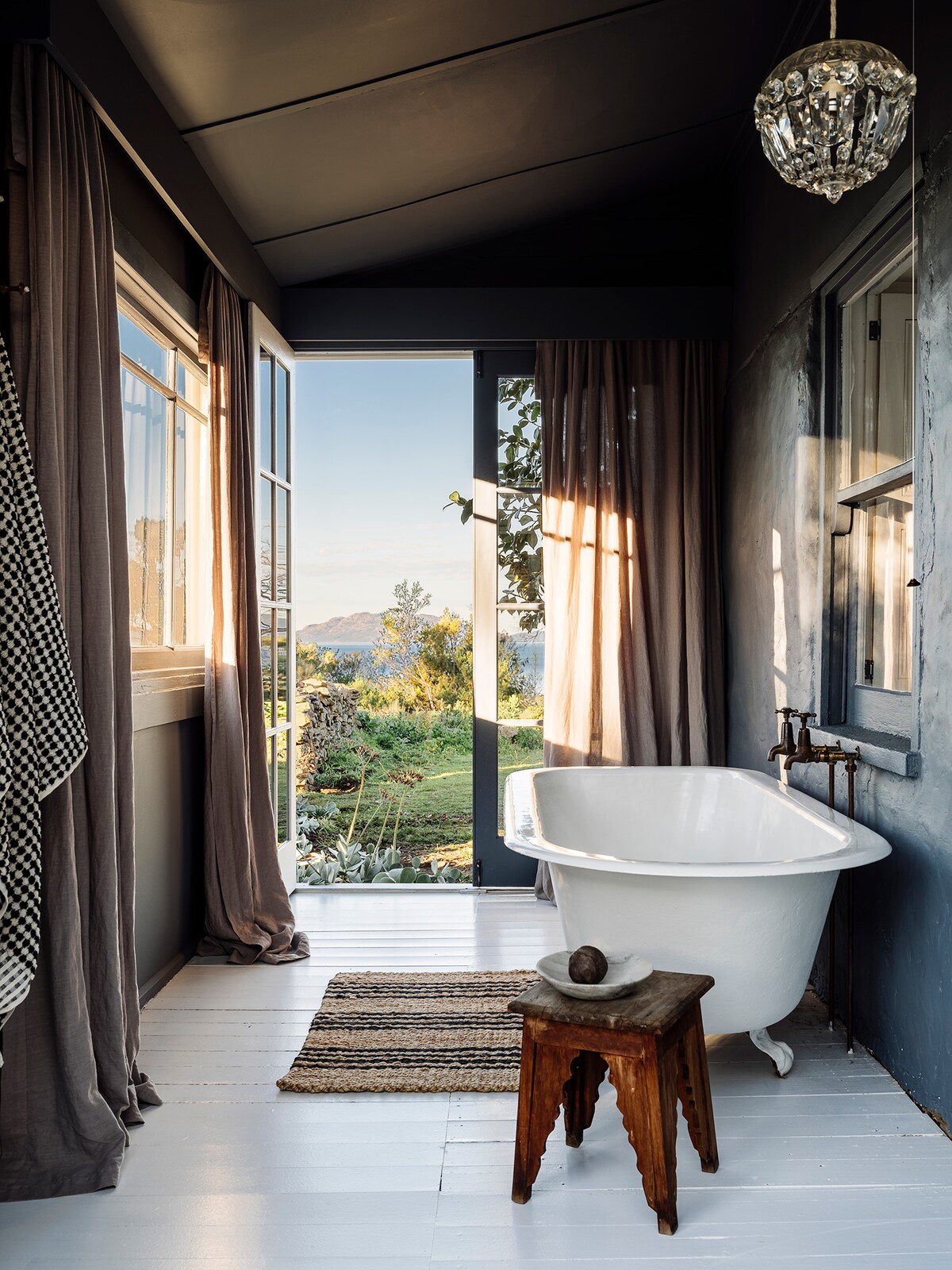 The Cob Barn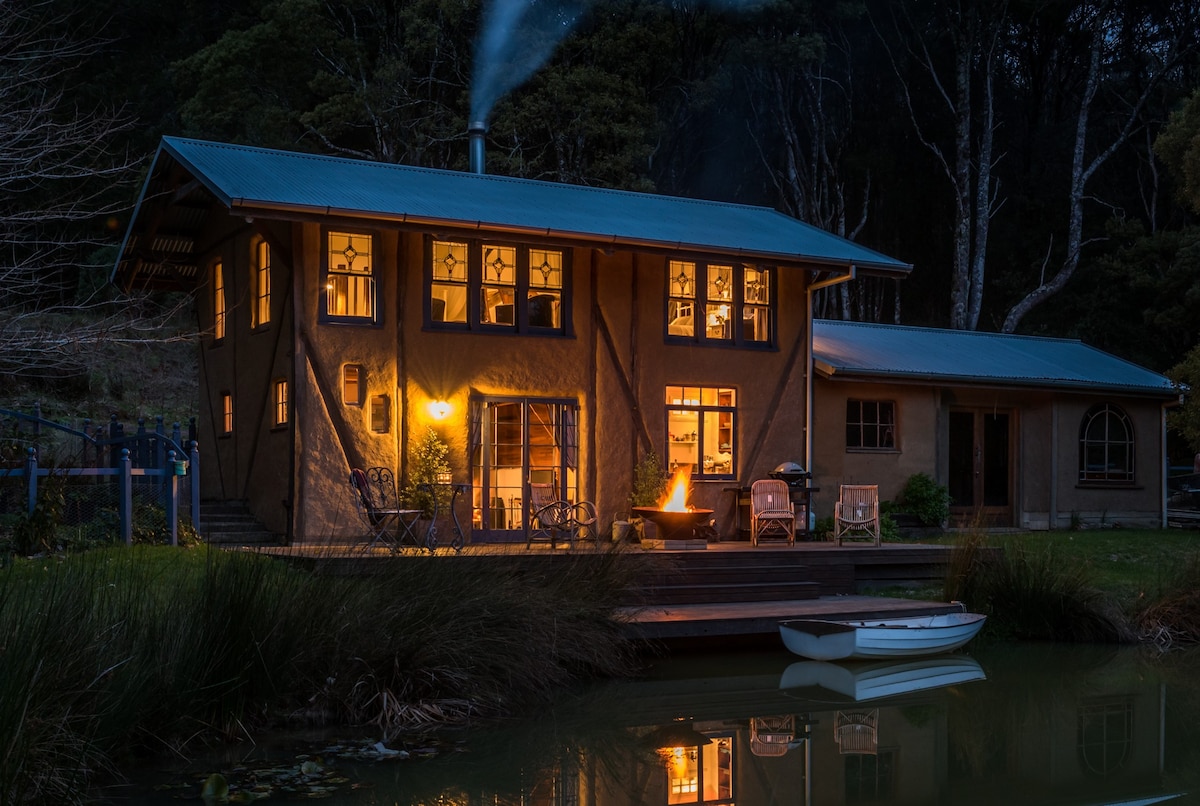 The Store House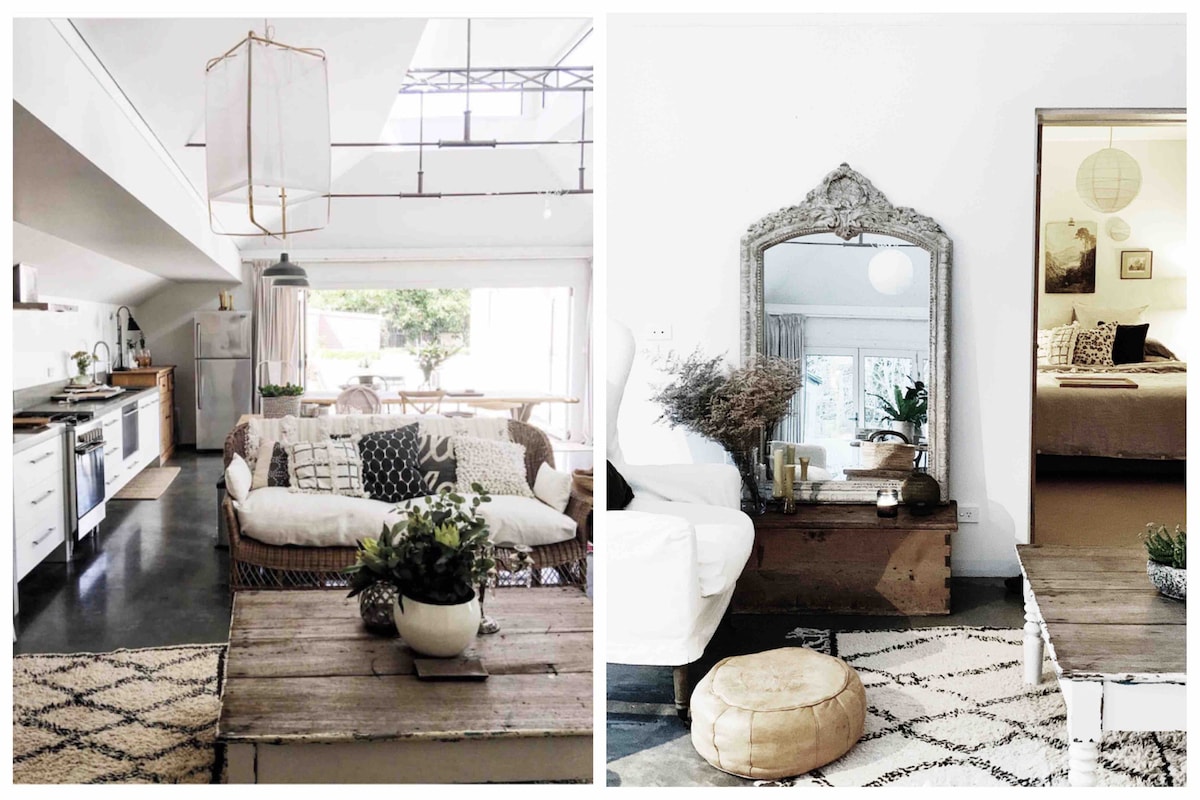 Blythe River Boathouse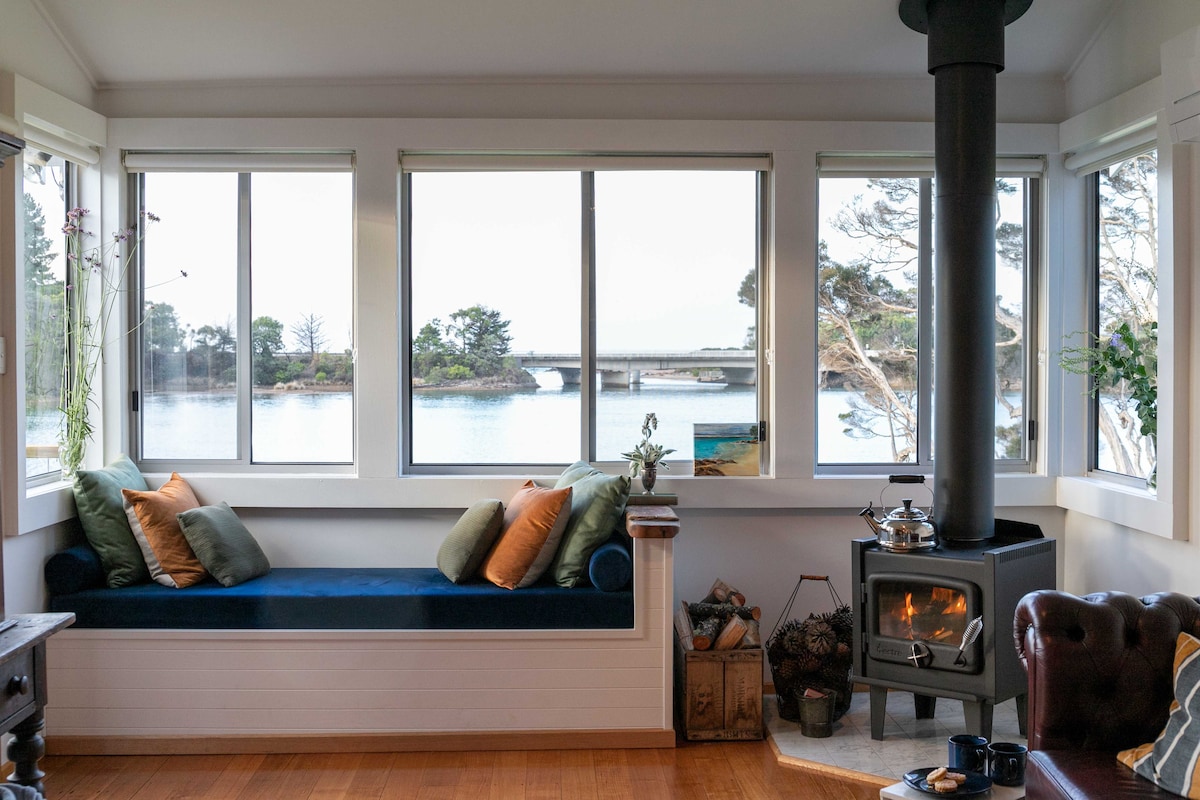 Architectural Mountain Retreat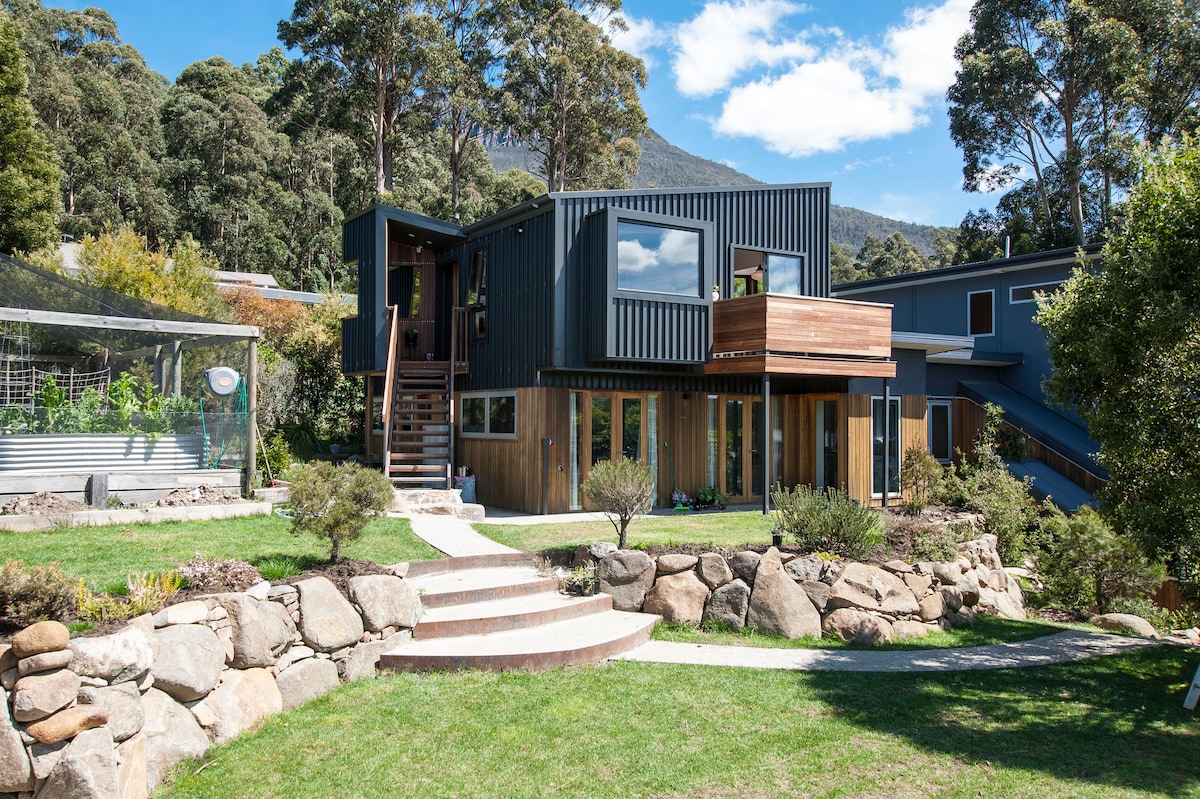 The Stable at Twamley Farm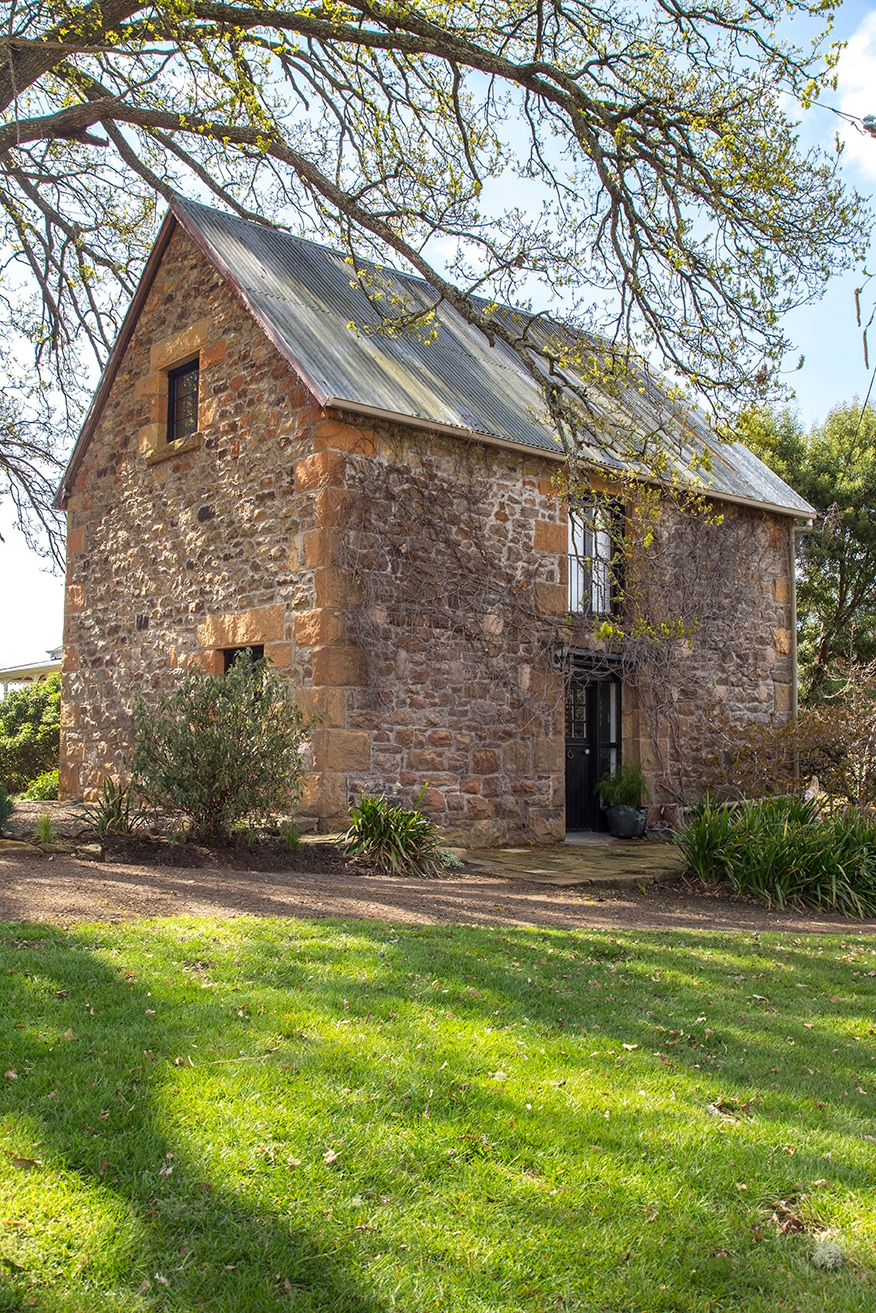 Captains Rest
You may also be interested in:
11 Best Airbnb in Hobart for an awesome stay in Tasmania
Tasmania Itinerary 10 days: How to spend 10 days in Tasmania, Australia
12 Best Day Trips from Hobart that you must take during your stay in Tasmania
The Coolest and Best Airbnb in Victoria, Australia
13 Best Airbnb in NSW: the most unique holiday rentals in New South Wales
17+ Best Airbnbs in Queensland to book for your next holiday
16 Best Airbnbs in Western Australia that you can actually stay at!
12 Best Holiday Homes Airbnb in Apollo Bay, VIC
Best Airbnb in Lorne: the best holiday rentals in Lorne, Victoria
Pin it for later!